It can be established without a doubt that a number of important inventions were created in order to aid the military. Zippers, stainless steel, drones, freeze-dried food are just a small part of these inventions. All of them proved to be so useful that after they were created, their use became mainstream. One specific creation that sticks out is the so-called woobie blanket. Also known as a wet weather poncho liner, the woobie blanket seems to be an all-time favorite item for those who serve in the military.
The History of the Woobie Blanket
The specific details on how this item found its place in the military are unclear. However, it can be estimated that it first appeared around 1962 in order to aid the military troops in the Vietnam War. It served as a sort of a replacement of the priorly used Army Wool Blanket.
Vietnam is a country with a very humid, hot, and tropical climate. For this reason, the use of a wool blanket was very impractical. There was a need to come up with an item that could better answer the needs of the special forces. This was especially the woobie blanket.
Initially, the poncho liners were made out of recycled World War II material from parachutes. This is also where its distinctive camouflage pattern came from. Later on, some changes were made and the woobie blankets began to be issued in other colors and patterns.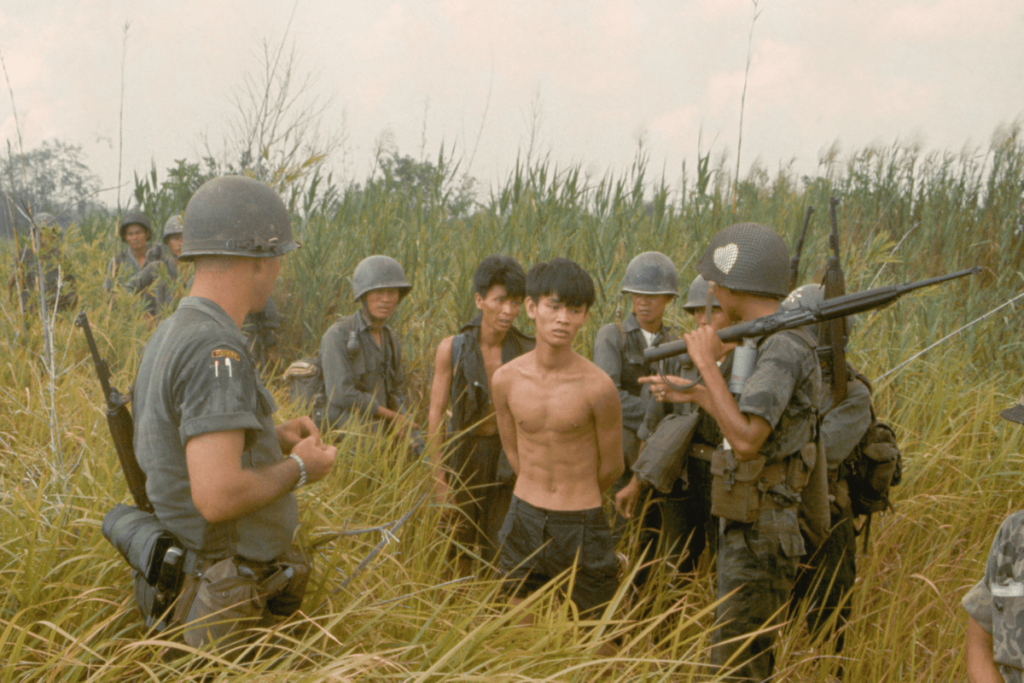 For example, the Marines fielded a woobie blanket with two different sides. On one side it was the Digital Woodland Pattern and on the other a solid Coyote Color. The latest ones were issued in Army's Universal Combat Pattern, the USAF's Environmental Camouflage Pattern, and Multicam/Scorpion II. Currently, the woobie blanket continues to be issued to those on duty and it is only issued in military colors.
What is a Woobie Blanket Made of?
The item is made of two layers of quilted nylon which bind the actual material of the blanket which is polyester. There are also tie-cords on each corner of the blanket so that it can be tied through matching grommets on rain ponchos. As a result, the woobie can keep you cool in a warm climate and warm in a cold climate. Even if your clothes are completely wet, the woobie blanket can help keep your body warm.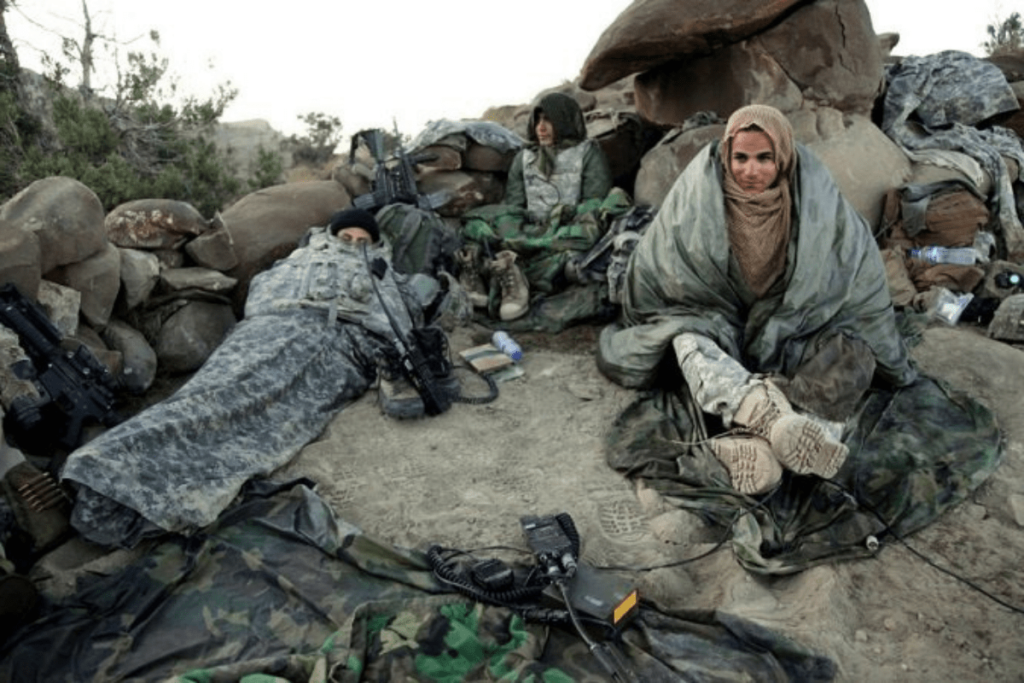 Furthermore, another advantage is the light and quick-dry material it is made of. Aside from being useful in a tropical climate, it also saves space and weight. It can be packed very tightly into a ball and placed in any backpack. This is perfect, especially when taking into account the limited space that the special forces have in their rucksacks.
A Multi-use Blanket
Aside from providing warmth and insulation, this military gear item has many other purposes. In this section, we're going to break down three of the most common uses of the blanket that make it extremely versatile.
Firstly, it can be transformed into a tent cover or a bivy shelter. Being in the military means that you might have to take shelter immediately due to bad weather for example. Putting the woobie blanket over your tent or tying it as a bivy shelter will help to protect you from rain or sun.
The second very important purpose would be to help keep your area dry or serve as a divider. Sometimes you might find yourself in places where the surface is full of rocks or it is wet and dirty. In order to stay off the ground and keep dry, you can simply place the woobie blanket underneath or under your mattress.
if you want to gain some privacy, you could hang it vertically between two trees and use it as a divider. This is not all. The woobie blanket can also be transformed into a blanket, pillow, hammock, carrier bag, and even a rain catch! No matter what situation you find yourself in, there is surely a way you can put your woobie to good use.
Woobie Blankets for Commerical Use
The efficiency and effectivity of the woobie blanket has proven to be very high throughout the years. Those who served in the military would often prefer to keep their woobie blanket and bring it back home for further use.
"We had our Dad's blanket for over 29 years until it was misplaced; it was that durable!"

Creator of woobie blanket
For this reason, the woobie blanket quickly found its way onto the civilian market. Nowadays, everyone can enjoy its comfort and benefits without having to serve in the military. It is especially recommended for people who spend a lot of time in nature and like to go camping.
Due to its unique material, it can be also be used as a beach or picnic blanket or even as a pet blanket. One company that sells woobie blankets in various colors is the woobieblanket.com. If you are not a fan of the camouflage pattern, you can find multiple colors and patterns to choose from.
Based on the amazon reviews, the best one currently for sale is produced by the veteran-owned brand – USGI Industries. They sell an authentic military woobie blanket in few color/pattern variations. These are respectively Acu, Coyote Brown, Marpat, Ocp Multicam, Tactical Black, and Woodland.
Moreover, with every purchase, a portion of the money goes directly to a disabled veteran and first responder organizations. So, by staying protected and comfortable, you also support those in need. You can find it on sale here.
Related Battlefield Technology Articles
Another one that has really good reviews is the Genuine U.S. Military Issue Poncho Liner produced by Generic. However, this one only comes in one colour variation, which is Woodland Camouflage. For more models, you can go on Amazon or eBay where you can find quite a few options based on your needs.