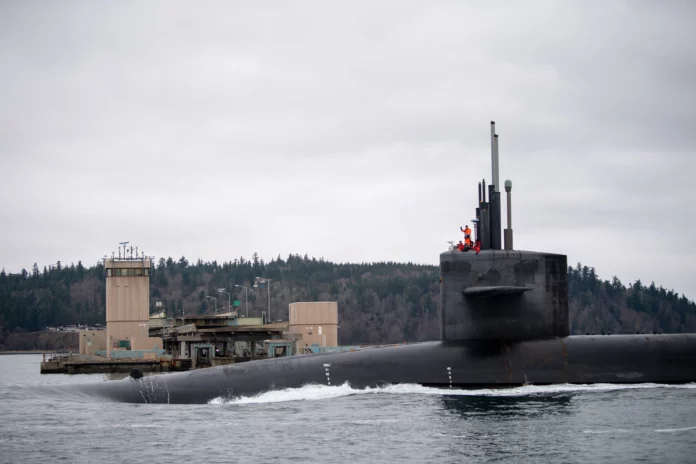 On July 18, escorted by two U.S. missile destroyers, the 170-meter long Ohio-class nuclear-powered ballistic missile submarine Kentucky docked at a pier in the port city of Busan, South Korea, at the southeastern tip of the Korean peninsula.
In an effort to show the United States' "ironclad commitment" to extending nuclear deterrence to South Korea, the United States sent a submarine capable of launching intercontinental-range nuclear missiles for the first time in 42 years. Submarine tour guests included South Korean president Yoon Suk Yeol, his wife, and members of the local press.
However, North Korea responded to Kentucky's visit with the same grace that watchers have come to expect: on the mornings of March 30 and 31, they launched two short-range ballistic missiles. The South Korean military claims that the missiles flew 340 miles in an easterly direction at a relatively low altitude of 160,000 feet. The weapons made a show of evasive maneuvers before safely crashing into the Sea of Japan.
Using typical hyperbole, North Korea's defense ministry warned that the trip could "incite the worst crisis of nuclear conflict." Kim Yo Jong, the sister of North Korean dictator Kim Jong Un, said that Pyongyang will "go farther away" from the negotiating table as a result of "the foolish act and extended deterrence system and excessively extended military alliance system."
An official in Pyongyang recently expressed anger at U.S. surveillance flights in the area, saying, "there is no guarantee that such a shocking accident as the downing of the U.S. Air Force strategic reconnaissance plane will not happen." A Nuclear Consultation Group conference between South Korea and the United States, convened to plan a joint response to a North Korean nuclear assault, also angered the public.
The irony here is that the nuclear-armed Kentucky, which is currently visiting South Korea, is probably unable to harm North Korea while it is there. It's true that the purpose of the symbolic tour is to influence South Korean leadership rather than North Korean leadership.
Why is Kentucky in South Korea?