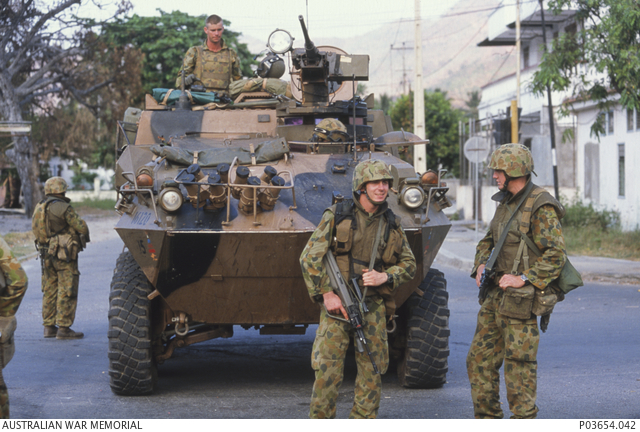 This latest footage submitted to our combat footage section took place in East Timor back in 1999 during the East Timorese Crisis. It shows Australian soldiers moving behind a 15-ton ASLAV before the vehicle unexpectedly reverses and almost crushing the soldiers. Luckily the Aussies moved out of the way just in town leading to one of the most Aussie insults I've ever heard: "Oi, ya fuckhead!"
The 1999 East Timor Crisis
The crisis in East Timor erupted in 1999. It began with a series of violent attacks taking place throughout the country but centered in the Timorese capital city of Dili. The violence began after a majority of East Timorese voters chose independence from Indonesia. A decision that was never going to be allowed under the then ruling government.
The historic vote took place in August 1999 and marked an end to the 24 years of occupation of East Timor by Indonesian forces. 78.5% of East Timorese people rejected the autonomy status of the territory in favor of independence. The country was initially full of celebrations. However, this was quickly ended when militia groups backed by Indonesian security forces began launching a campaign of terror against the population. They had already waged similar violence in the run-up to the election in order to terrorize the population into not voting for independence.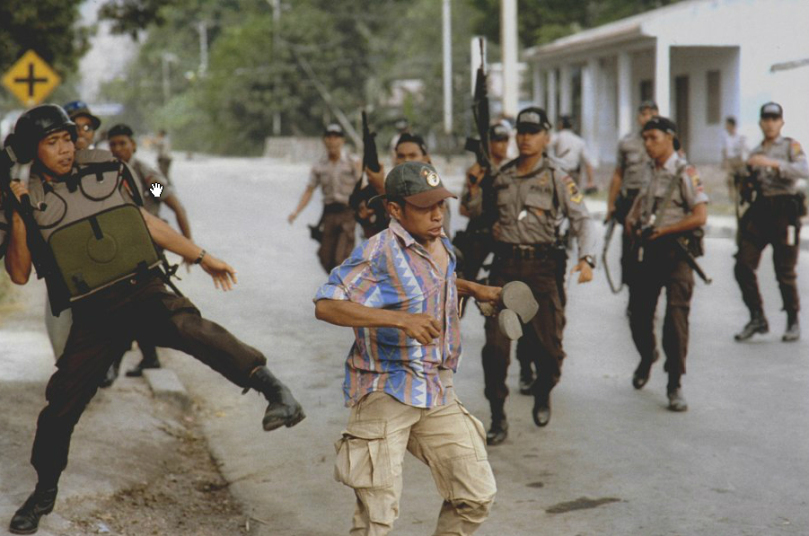 The second wave of attacks lasted three weeks and brutally killed over 2,600 East Timorese. 30,000 others were displaced and almost a quarter of a million were forcibly deported to Indonesian controlled West Timor in what was described as a scorched earth policy.
In an attempt to stop the carnage, Australia entered East Timor with an international peacekeeping force. At this stage, the population and infrastructure of the country had been decimated. Exiled political leaders were brought back and a three-year administration was led by the United Nations. In May 2002, East Timor was renamed as an independent country of Timor Leste.
The Vehicle that nearly ran over the Aussie Soldiers:
Whilst the quality of the video isn't the best, I believe the vehicle that almost ran over the Aussie soldiers is an Australian Light Armoured Vehicle or ASLAV. This is a highly mobile, amphibious armored vehicle that has been used by the Aussie military since 1995. The ASLAV is able to deploy via land, sea, and air via C-130s or C-17s of the Royal Australian Air Force. The ASLAV is fitted with an intra-vehicular navigation system, GPS, and can support a range of radio systems such as HF, VHF, UHF, and digital.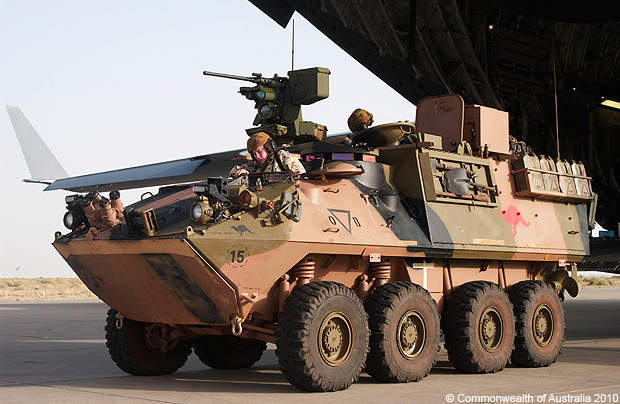 The top speed of the ASLAV is 62 mph (100 km/h). It has an impressive range of around 410 miles (660 kilometres). Thanks to the eight-wheel drives it fares well in undulated terrain. The ASLAV can also operate with only four of its wheels working as well as continue to power on even if all eight tyres are punctured thanks to the feature of solid-core run-flat tyres. The rear of the vehicle is fitted with shrouded propellers that allow the ASLAV to be driven in the water at a speed of around 6 mph (10 km/h).