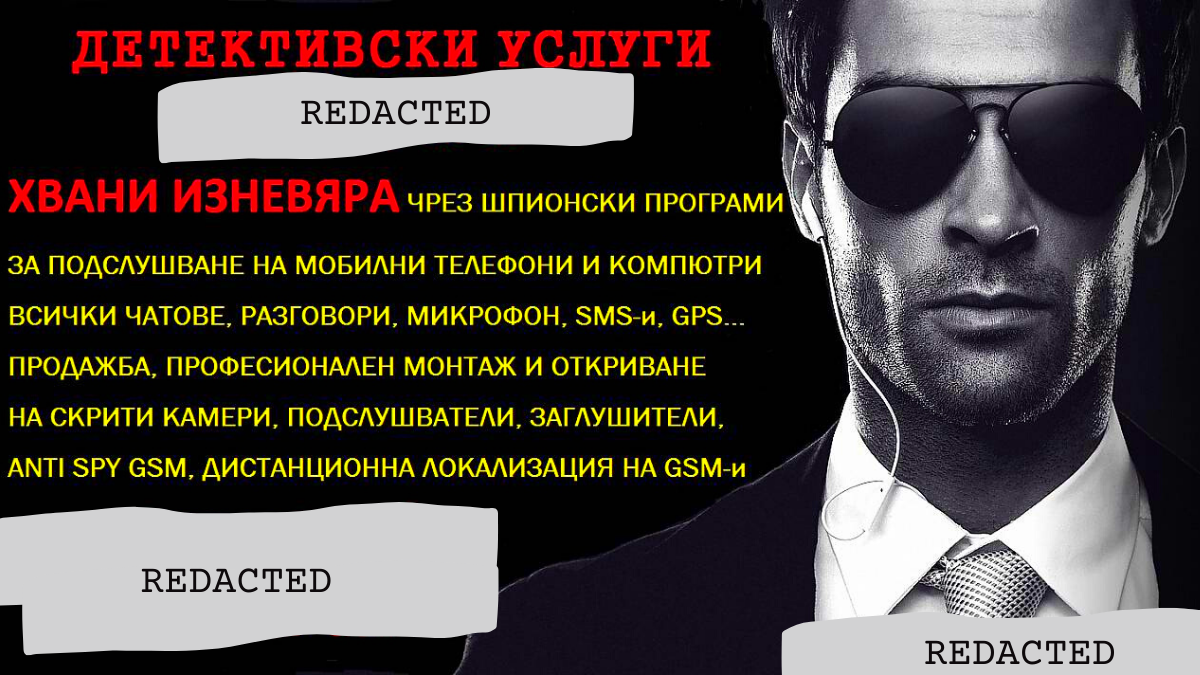 Disclaimer – Specific Bulgarian classified ads sites are not named to avoid bringing disrepute to their name. The majority of ads are normal and useful services, this article delves into the minority of services advertised which are morbidly fascinating.
Whether on Facebook groups or dedicated sites, delving into classified advertisements in a new country is always an interesting experience inside the services and goods that pass hands, officially and unofficially, between the local population. In the Middle East, organizations like Silah Report find a range of interesting weapons for sale across Facebook groups in places like Iraq and Yemen.
On a recent trip to Bulgaria, an EU country that was an arms manufacturing hub under Communism, Reaper Feed discovered a wealth of curious classified ads that ranged from prostitutes and Gypsy black magic to private espionage services and armed drivers, the legality of the latter two is a grey area. The ads are all in Bulgarian language but thankfully Google Translate came in to save the day and allow us to delve into five of the most curious aspects of Bulgarian classified ads that we discovered.
Armed Private Drivers and "Assistants"
Whilst browsing through services on offer, a Bulgarian of Gypsy origin was promoting himself as a private driver available for affordable rates. Not only did he have a passport that enabled him to offer his services in both Bulgaria and surrounding countries, but he was also armed. In his advertisement, he pointed out twice that he "owns a weapon/gun". On further searching, we found a number of similar ads of Gypsy men offering armed driver services as well as the vague description of "assistant" roles.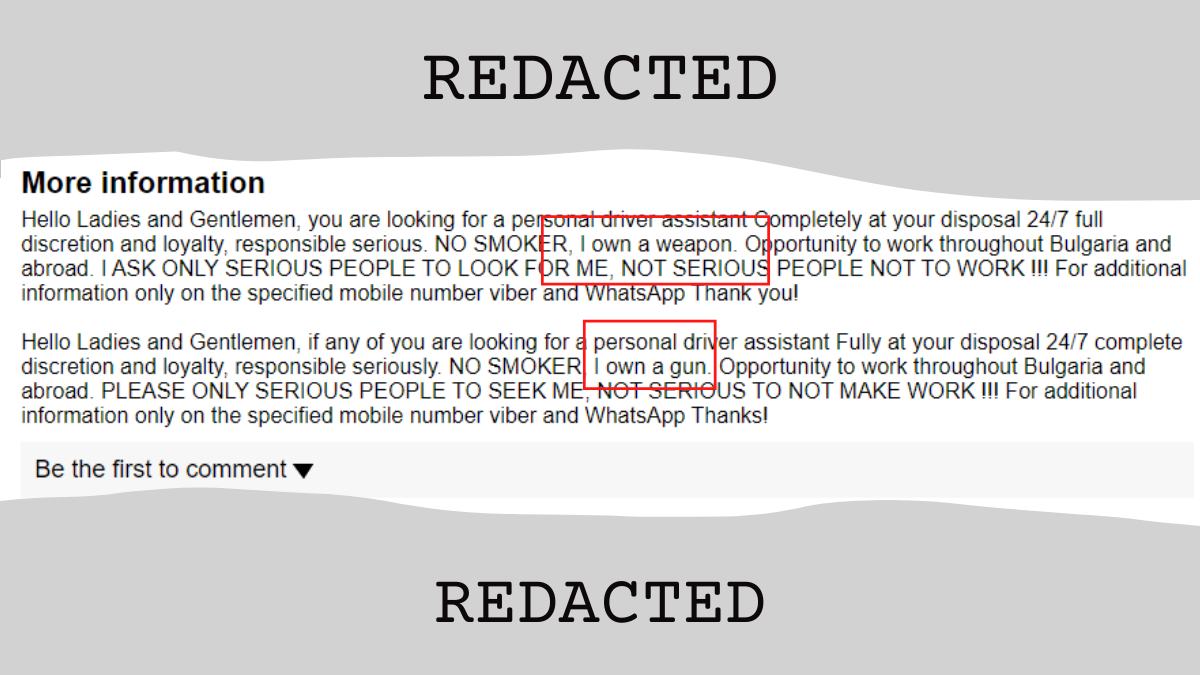 Despite being in the EU, Bulgarian gun laws are fairly liberal. As long as you're over 18, psychologically healthy, without a criminal record, and a Bulgarian citizen, you have the right to apply for a gun license and own a range of firearms. According to Radio Bulgaria, it's estimated that around 350,000 Bulgarians legally possess firearms. However, it's also estimated the number of Bulgarians who own illegal firearms numbers between 80,000 to 90,000. The legality of the guns owned by those offering their services on Bulgarian classified ads is unclear.
Cheap Handguns
There is also a dedicated page for the sale of weapons. Whilst the majority are knives and police-style batons that anyone over 18 can own and carry, there are some firearms for sale also. I found an array of mostly handguns ranging from Glocks to old Soviet-supplied stock like the Tokarev TT-33. One of the ones that caught my eye was a dirt-cheap Makarov handgun for only 110 Bulgarian Lev which is the equivalent of $70. After a quick Zdravete (hello in Bulgarian) we spoke to the seller who claimed it worked well, despite being a little beat up. It's certainly no Sig p365 SAS but it is an iconic gun for a bargain price.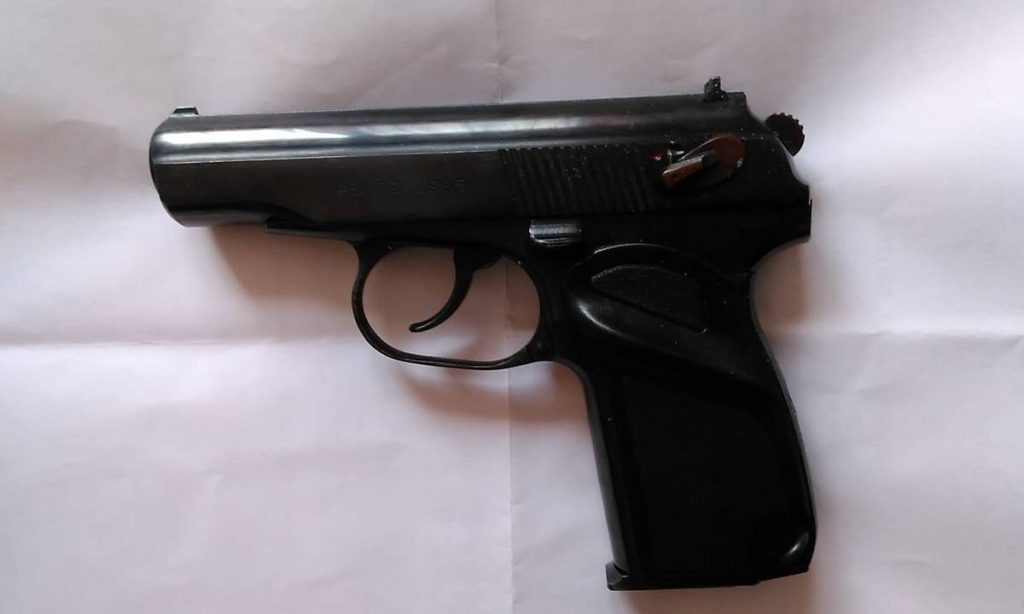 Black Magic in Bulgarian Classified Ads
On one of the Bulgarian classified sites, there were over 1,000 people advertising services classed as "Paranormal and the Occult". Upon entry to these ads, you're greeted by photographs of elderly women in headscarves offering everything from fortune-telling and breaking black magic curses to repairing failing marriages and curing addictions through occult practices. If you believe in it, for the right amount of Bulgarian Lev, you can acquire the services of the paranormal.
Those offering services are either from the Roma Gypsy community or Sufi Muslims from neighboring countries. The occult is big business in Bulgaria according to Novinite, a recent survey showed half of all Bulgarians are said to believe in black magic, telepathy, and horoscopes. A third of all those interviewed said they regularly consult fortune-tellers. Sixty percent were also convinced that being a victim of an evil eye could be the main reason for a person's misfortune.
About 2 months ago, "evil eyes" placed black magic on me and my family. We had a lot of problems. I decided to seek the help of occult science. ******* performed a miracle and removed the black magic that hung over my family and cleared the negative energy from my home.

– A review of one of the occult practitioners on the site.
Bulgaria was also home to the famous Baba Vanga, the blind mystic, clairvoyant, and herbalist, who lived deep in the mountains of Bulgaria. Baba Vanga is said to have predicted 9/11, Brexit, and the rise of ISIS. In 1977, the Bulgarian government itself led one of the first studies into Baba Vanga to discover if she truly had paranormal capabilities. The studies were covered in a documentary of the same year titled: Fenomen.
Prostitutes in Bulgaria
Like many European countries, Prostitution is legal in Bulgaria but organized forms of sex trade such as brothels or pimping are illegal. The sex trade in Bulgaria is rather open and it's common to spot scantily clad Bulgarian women standing on the side of the country's highways which was covered in the Street Food Guy's article "The (Not) Free Love Highway". Prostitution is also a major source of income for the Bulgarian Mafia.
On Bulgarian classified ad sites, the only section that requires an age check is the dating and escort section. Apparently, armed gypsies and black magic are suitable for all ages but a picture of boobs is not. The sex worker ads feature generic erotic promises in exchange for varying amounts of Bulgarian currency, that probably sound better on screen than in reality, and are complemented by blurry images of topless women with obscured faces. The ads become fairly depressing when you discover that there is a review section for the girls where you'll find men explicitly praising their services or ruthlessly
Private Spies in Bulgarian Classified Ads
One of the most curious aspects of Bulgarian classified ads is that of private spies that can be found in the "detective category". These advertisements greet you with an often poorly made image of a stock photo of a spy that's been edited in Microsoft paint. However, don't let the main image fool you. These Bulgarian classified ads offer a range of surveillance and counter-surveillance services. Like the armed Gypsy drivers, the legality of this is unclear.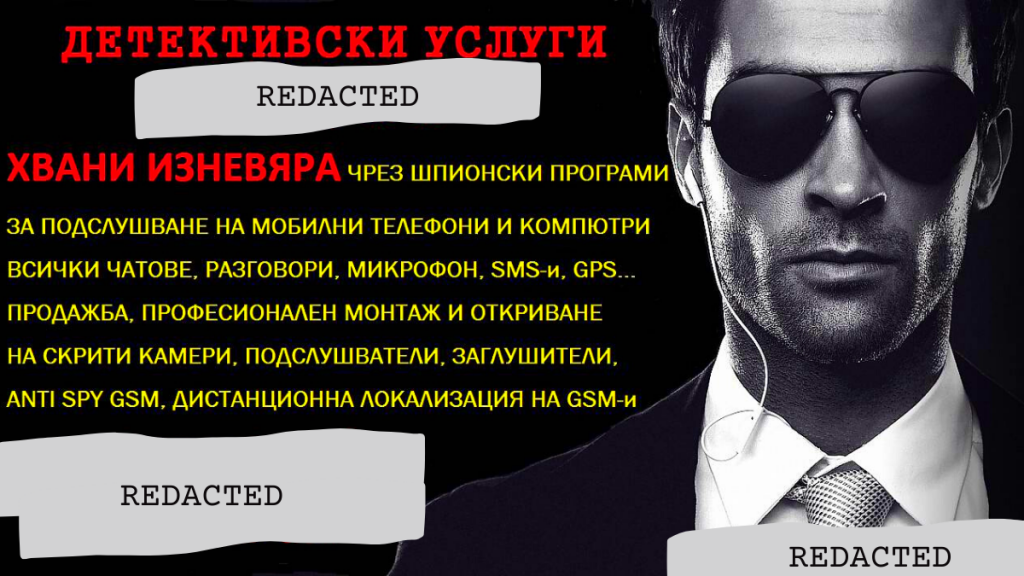 These faceless profiles offer to carry out surveillance, phone tapping, and counter-surveillance for people who feel they are being monitored. More alarmingly, one account named 'Spymaster' offered services that obtain information of a targetted person down to extremely niche details such as which border crossing they entered Bulgaria through, their flight details, criminal record, and their car registration number. It seems that the main source of custom for these private investigators is people who suspect their partner of having an affair. They hire a private investigator to tap their calls, track their movements, and monitor their social media to uncover the truth.
I brought this topic up with a few Bulgarian people whilst I was in the country and some of them informed me that, judging from the horror show of the artwork on the ads, some of these guys offering private spy services are probably aging ex-spies who once worked for the Committee for State Security, which was the name of the Communist Bulgarian secret service during the Cold War.
The Bulgarian Secret Police were infamous poisoned umbrella assassination that killed Bulgarian dissident Georgi Markov at a bus stop in London in 1978. When Communism collapsed here in 1989, most of these guys found themselves without a job in the new government and simply transferred their skills to the private security sector. Of course, I can't verify this without meeting these private spies from the ads in person, but it's a plausible theory.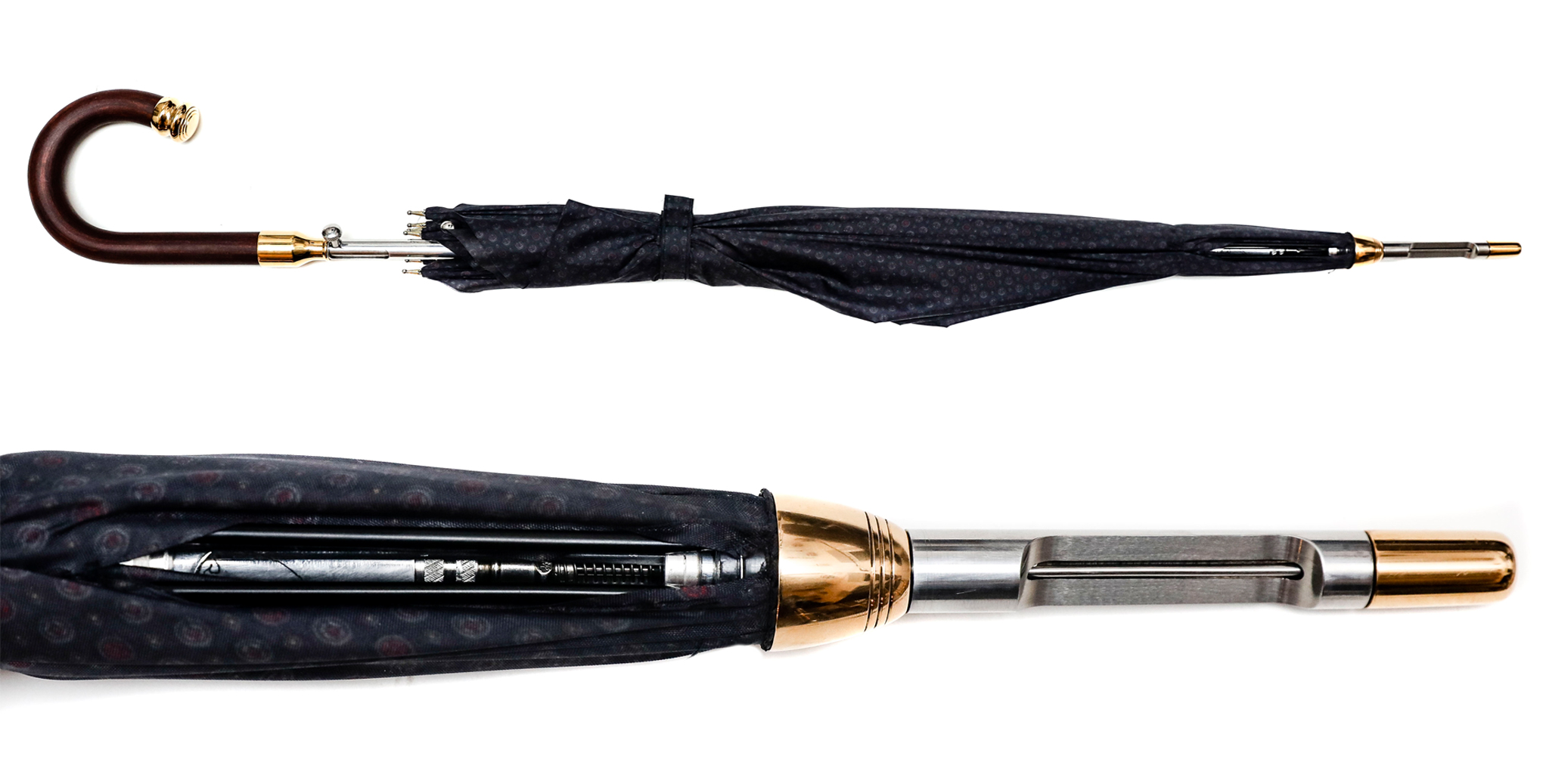 In conclusion, these classified ads were an interesting aspect of my Bulgaria experience. It's fair to say that they act as a Bulgarian forum for all parts of the country's society and is a lot more exciting than a Tripadvisor forum to say the least. As I travel to a lot of underreported countries with work, I intend to look deeper into the classified ads in each country I go to in the hope of finding some more morbidly interesting services on offer. Stay tuned!