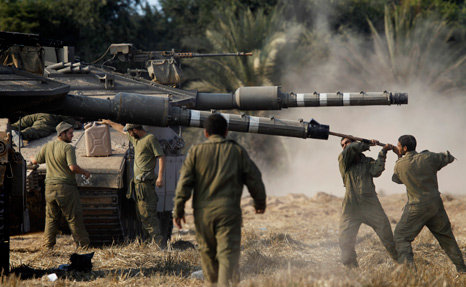 The latest video for our combat footage section took place in the Gaza Strip during the conflict there in 2014. It shows the commander of a moving Merkava tank mostly concealed in the tank's turret. Despite this, an Islamic insurgent targets the commander (or the tank) with a high caliber anti-material rifle. The round strikes the Merkava commander's arm which is resting on the turret and promptly throws it through the air. The commander is said to have died from his injuries.
The war that the video took place in was the 2014 Israel–Gaza conflict also known as Operation Protective Edge. After the killing of three Israeli teenagers by Hamas militants, the Israeli Defence Force (IDF) launched Operation Brother's Keeper to arrest militant leaders, Hamas fired rockets into Israel and a seven-week conflict broke out through Operation Protective Edge.
The Israelis said that the operation was intended to stop the increase of rocket fire from the Gaza Strip into Israel. Hamas said that their goal was to initiate bring international pressure in order to lift the Israeli blockade of the Gaza Strip, end Israel's offensive, obtain a third party to monitor and guarantee compliance with a ceasefire, release Palestinian prisoners and overcome its political isolation.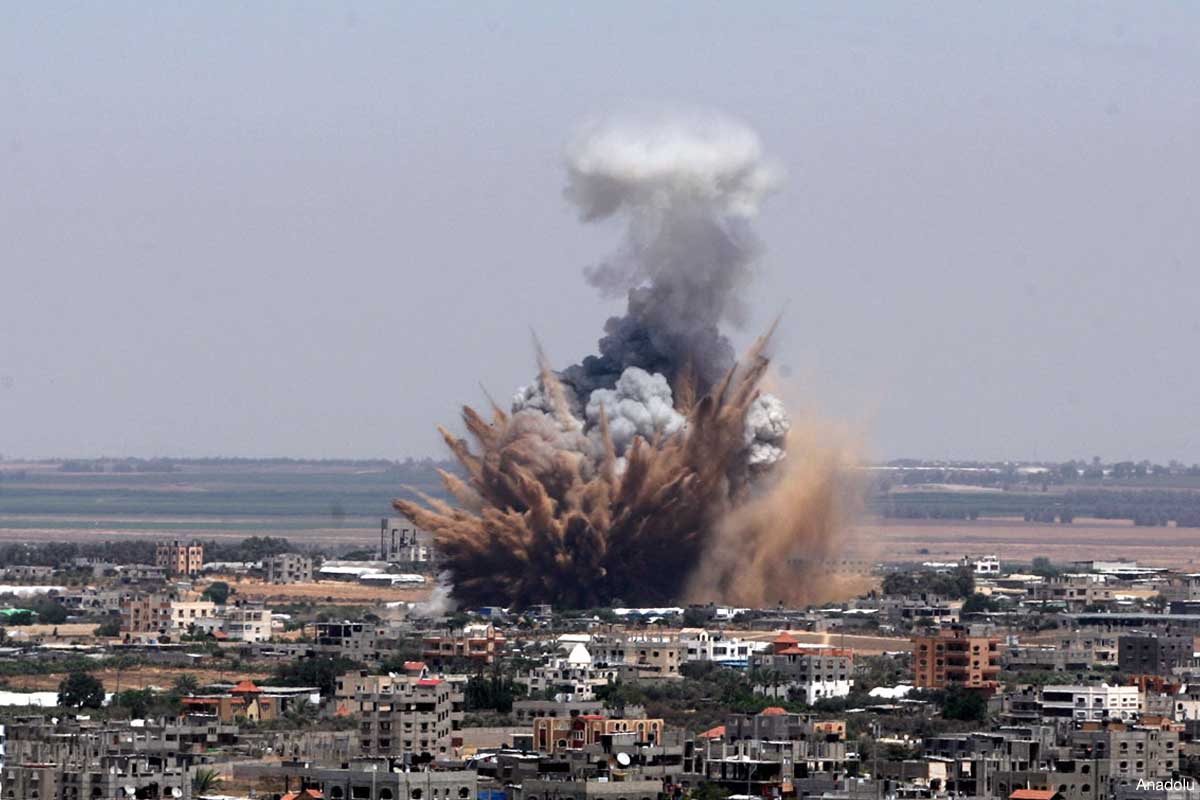 The subsequent war was catastrophic. Up to 2,310 people were killed in the Gaza Strip and up to 10,895 wounded. It's estimated that during Israeli airstrikes in retaliation for Hamas rockets, around 7,000 homes for 10,000 families in the Gaza Strip were destroyed. Rebuilding costs were calculated to run from 4–6 billion dollars and will take an estimated 20 years to repair all of the damage.
On the Israeli side, 67 Israeli soldiers and 5 civilians were killed. 469 Israeli soldiers and 261 civilians were injured. The economic impact of the operation on Israel was estimated to be approximately US$2.5 billion with a GDP loss of 0.4%.