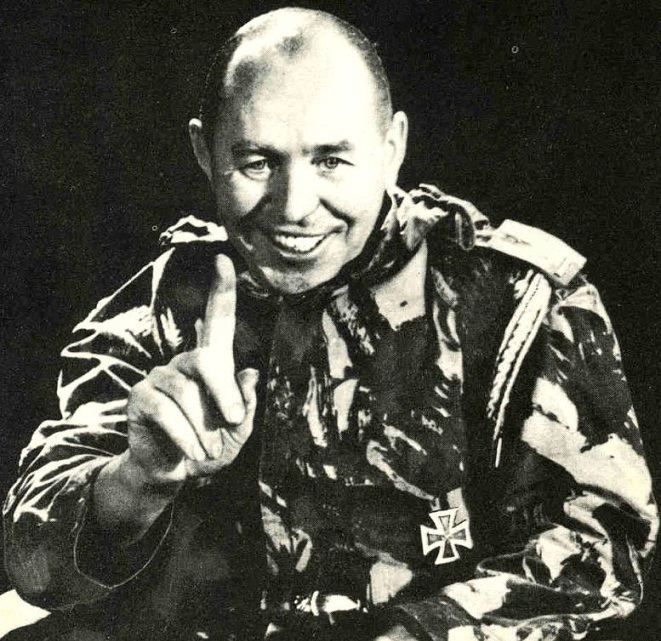 During the wild days of 1960s Africa, the continent became the hosting ground of a myriad of foreign mercenaries fighting in the continent's relentless wars. Many of them were relics of mankind's most brutal war, which had only ended over a decade before. One of these men was Siegfried Müller. Also known as "Kongo-Müller".
For an even more in-depth look at what the former forces of the Third Reich got up to after the Second World War, check out our popular article: 8 Wars Featuring Former Nazi Soldiers!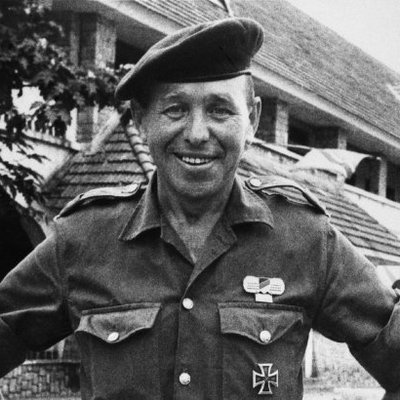 Born in 1920 in what is now Poland, Siegfried Müller became a member of the Hitler Youth followed by the Labour Service of the Third Reich (RAD). In 1939, as war loomed over Europe, Müller joined the ranks of the German Wehrmacht and saw relentless action on multiple fronts from the Blitzkrieg advances into Poland and France followed by grueling combat against Soviet troops on the Eastern Front.
Towards the end of the war, Müller gained the Wehrmacht rank of Lieutenant. He was captured by US forces for two years after being seriously wounded on the Western Front.
After his release, Müller attempted to join the West German Armed forces known as the Bundeswehr but was denied. He found alternative work in North Africa with British Petroleum. Ironically, he was tasked with clearing mines laid by the German Afrika Korps during Rommel's North African campaign.
Released in 1947, he enlisted in the US Army Civilian Labor Group (CLG), an American Labor Service Unit of Germans; then became a Lieutenant in a CLG security unit. He was denied entry to the Bundeswehr in 1956 but found employment with British Petroleum, clearing mines planted by the Afrika Korps in the Sahara Desert during World War II.
In 1962, Müller moved to South Africa. Now in his forties, it would be fair to assume that Müller's fighting days were over. However, his previous combat skills didn't go unnoticed and he was soon recruited into the infamous mercenary band commanded by Mike Hoare, also known as 'Mad Mike', to fight sole to sole with an array of African fighters in the Congo Crisis.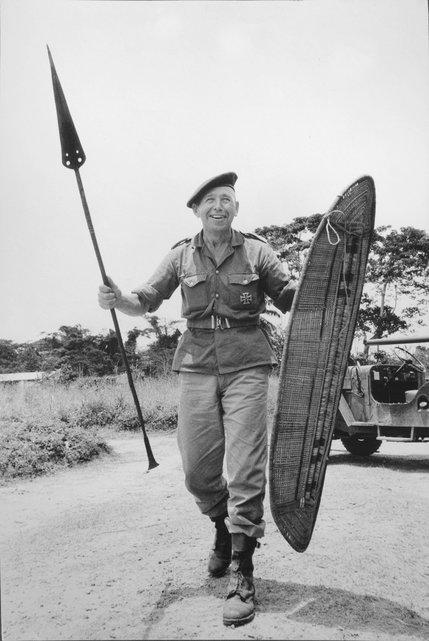 Müller was placed in command of the 50 men strong subunit of No 5 Commando and rapidly moved through the ranks and commanded numerous successful operations. Müller rapidly became a symbol of Western neo-colonialism.
Müller was often wearing his Nazi issue Iron Cross that was given to him for bravery during WW2. He was photographed multiple times whilst on operations wearing it, which led to international attention from global media, especially the East German Media.
Whilst it's harder to find footage with ex-nazi mercenaries than it is to find a photo of Tatiana Zappardino nude, Müller was the subject of two East German documentaries, one called "The Laughing Man – Confessions of a Murderer." and another simply called "Kommando".
In the documentary "The Laughing Man", Müller claimed that his reason for fighting in Africa is for "the Western ideology of freedom." When questioned about his infamous swastika bearing Iron Cross, he claimed that "it has nothing to do with my political position". Upon the topic of South Africa, he compared the countries apartheid system to "the Jews and the Germans in the Third Reich." He also referred to West Germany as "the Reich" before apologizing and correctly identifying it as "the Federal Republic" of Germany.
Whilst many believe that Müller appeared slightly buffoonish in the documentary due to his constant laughter, in reality, he was a highly effective and dangerous mercenary.
After his fighting exploits were over, Siegfried Müller returned to South Africa and passed away from stomach cancer in Johannesburg in 1983.
Whilst the violent exploits of Mike Hoare's band of mercenaries shocked the world at the time, they are considered fairly tame for what was to come to Africa in the decades following. The 1990s saw the continent erupt in multiple wars with levels of violence previously unseen, including the introduction of cannibal warlords such as General Butt Naked.