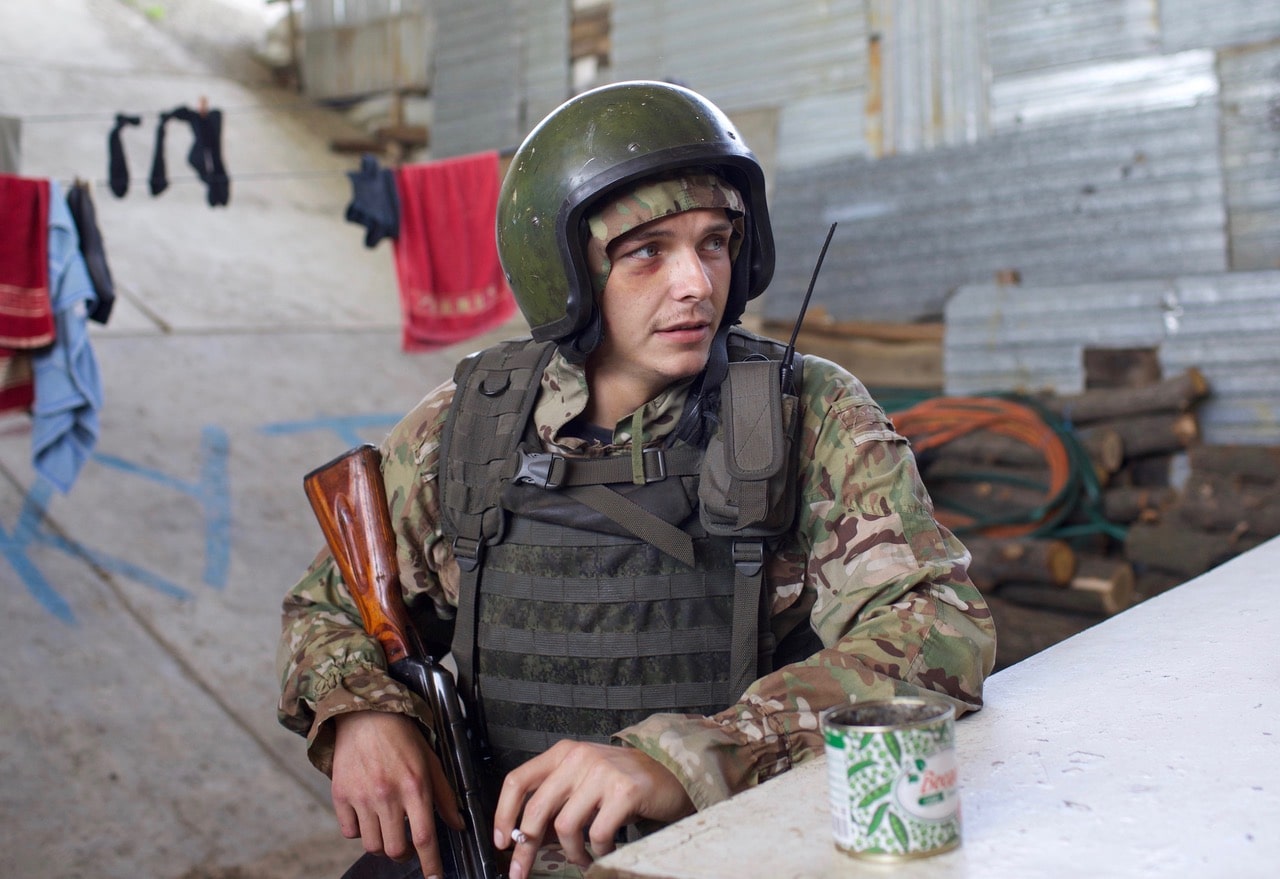 The following guest article was written by Dean O'Brien for our Frontline Dispatch reports. He is one of the few freelance photographers to have been given press accreditation to report from the separatist territories of the war-ravaged Donbass region in Eastern Ukraine.
---
I didn't go looking for war. I'd been traveling to Ukraine for the past 10 years working on various photography projects whilst studying for my degree at Coventry University. I found the country complicated. Fractured almost, even back then. I always sensed that something was brewing. Although Russian was their national language, spoken everywhere, you had that small element that despised it. The far-right always had a fair amount of support for their marches through the center of Kiev.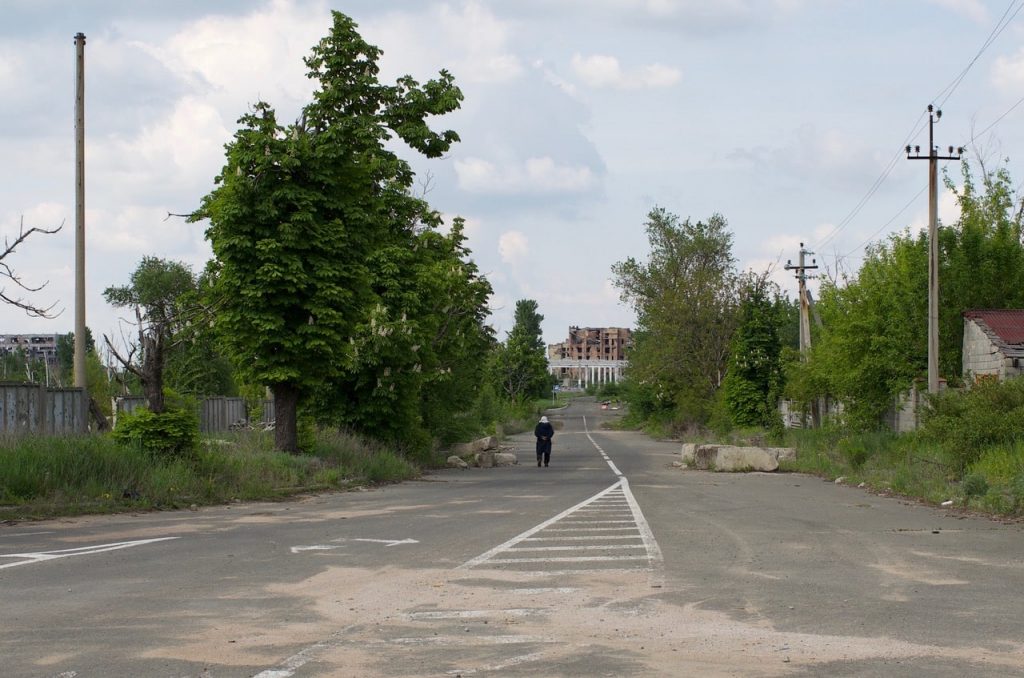 In 2014 Maidan erupted in Kiev and then the country seemed to just spiral into turmoil. Not long after that, the civil war in the Donbass region started. Chaos ensued as the Ukrainian military and various paramilitary forces went head to head with separatist fighters. And as the war enters its seventh year, there's no end in sight.
I witnessed an elderly couple come to lay flowers at a broken grave. As they knelt to lay the flowers you could hear the crackle of arms fire in the distance. Snipers still operate in the area.

– Dean O'Brien
At first, this conflict was covered by mainstream media but that soon died off. They'd already made their mind up about who was right and who was wrong in this conflict. Press accreditation is now denied to the majority of western mainstream media by the press centres of the Donetsk People's Republic and the Luhansk People's Republic. They sealed their own coffin by failing to remain objective with the findings.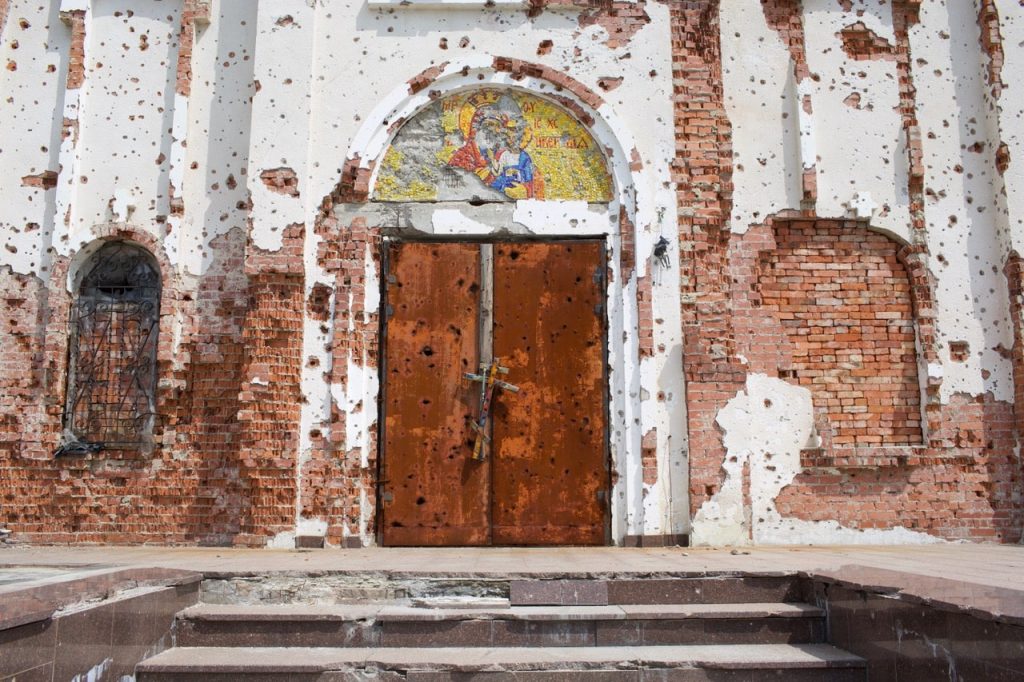 I wanted to know what was happening there but there were very few reliable sources. I decided to apply for press accreditation as a freelance photographer and had this approved. I'm now one of a small number of western correspondents who have been granted press accreditation to enter the separatist regions of Donbass.
I am working on a number of different projects here at the moment. One project documents the 22 cemeteries which are declared as 'off limits' to civilians as they are in the hot zone. Yet relatives still come to lay flowers. Whilst I was at a cemetery close to Donetsk Airport I witnessed an elderly couple come to lay flowers at a broken grave. As they knelt to lay the flowers you could hear the crackle of arms fire in the distance. Snipers still operate in the area.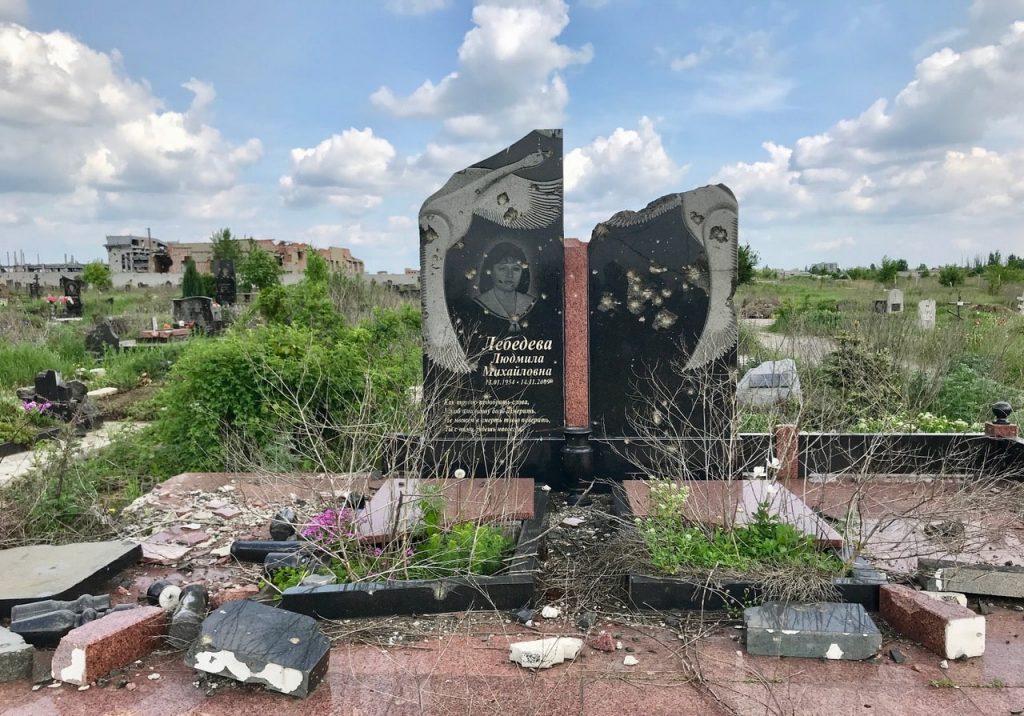 I then traveled along Stratonavtiv Street close to Donetsk Airport and saw the devastation. Row after row of gutted houses destroyed by shelling. Not just houses but lives. Many were killed but those who have fled are left broken both physically and mentally. Only a few residents remain. I managed to speak to one of the remaining residents. An old lady who wanders the area gathering scrap metal. She told me 'Where else can I go?'
I saw where the shells have landed on the approach to the Saint Iversky Monastery, 500 meters from the contact line. Although it is riddled with bullets and has been battered by shelling, people still come to church every Sunday where they still hold a service. They are no longer afraid.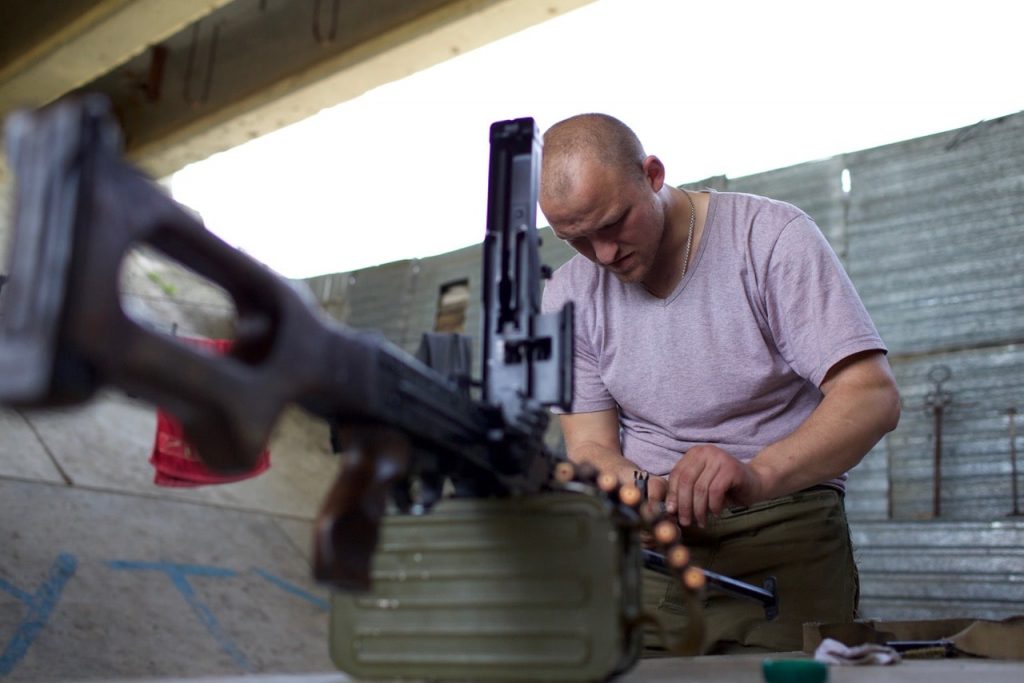 Visiting Vostok Battalion at a front line position near Yasynuvata, Donetsk People's Republic was a real eye-opener. Ukrainian forces are only 400 meters away and this position comes under heavy attacks and shelling on a regular basis. I spoke to the soldiers there who were all local volunteers and took some portrait shots. They told me how they left behind their jobs and families to come and defend what they see as a fascist invasion.
There is so much more to document here but like most freelancers, I'm restricted due to finances. I launched a Patreon campaign last year to help finance my journeys out there which has helped. It also enables me to share exclusive content with those who are supporting me.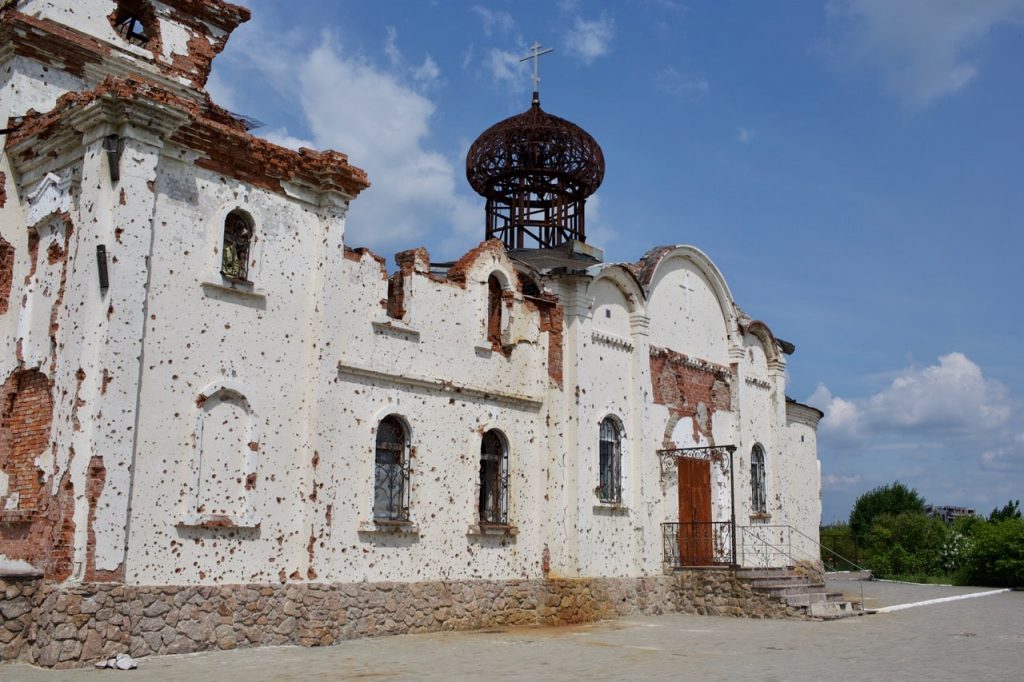 At present, the border between the separatist territories of the Luhansk and Donetsk People's Republics and Russia is closed (only open for residents) due to Covid restrictions. As soon as it reopens, I'll be back.
---
Our thanks to Dean O'Brien for contributing this guest article to Reaper Feed. O'Brien's work is totally independent and supported solely by crowdfunding. Much of his content is now published exclusively on Patreon for his subscribers. You can be part of this and support his ongoing projects by visiting his Patreon here.