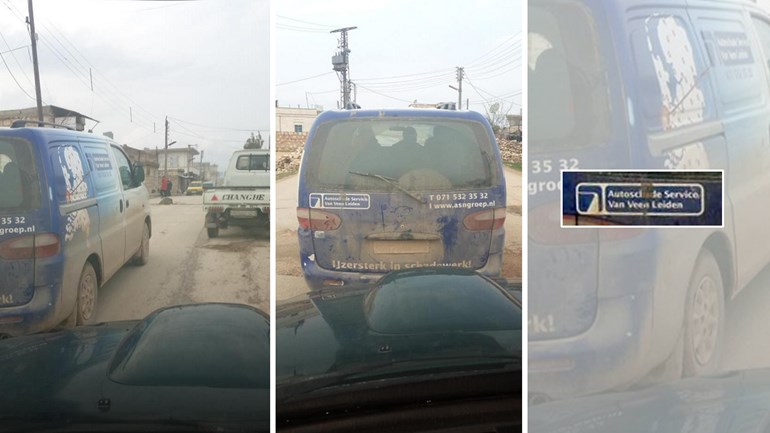 Yesterday we posted an article on the Texas plumber whose company-branded Ford pickup truck ended up in Syria with an anti-aircraft gun mounted on the back. After the article was published, one of our Dutch followers on Facebook informed us that a similar case had occurred in the Netherlands when a Dutchman's work van appeared in Aleppo, Syria.

The van belonged to Hans van Veen who owns an auto repair company in the Dutch town of Leiden. The company's logo is ironically 'very strong in damage work'. The photograph of the van was uploaded onto Twitter by a Dutch Jihadi who had gone to Syria as a foreign fighter. He captioned the photo "An uncomfortable and funny moment today: a Dutch car in the countryside near West Aleppo."
The vans original owner Hans van Veen was naturally shocked that his van that had been destined for the scrap heap two years ago had now turned up in war-torn Syria. "As a company, you don't want to be associated with this. All of a sudden I got messages on Sunday with pictures of my van in Syria. I had already transported the van to be scrapped two years ago. I don't know how it turned up in Syria" said van Veen.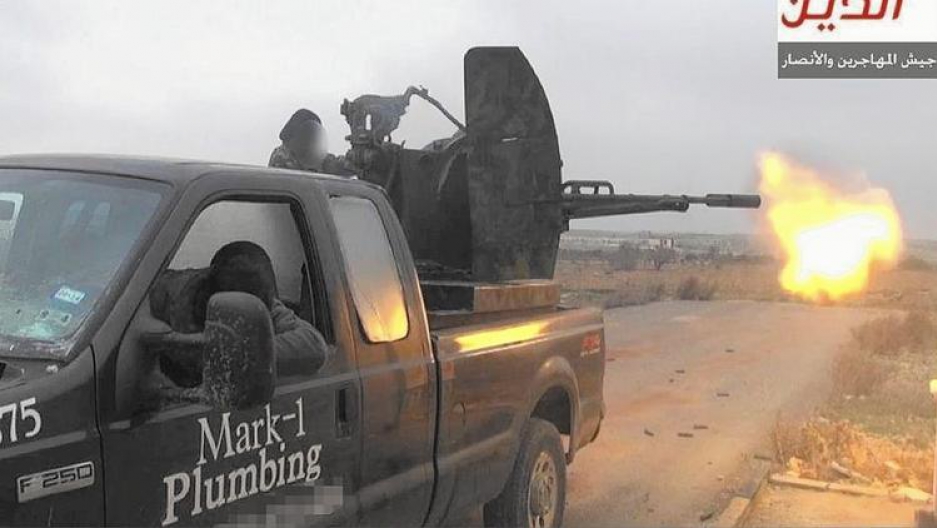 Thankfully, the reaction to Hans van Veen's company-branded van showing up in the company of Jihadists did not warrant the same hostile reaction as poor Mr. Oberholtzer in Texas who had to flee with his family due to death threats. Van Veen does not plan on taking any action on the van. In reality, he is powerless to do so and his life has been largely unaffected by the incident.
The telephone is now ringing off the hook at Van Veen. "But so far nobody has been negative," says employee Marcel. "Of course we can't do anything about it. Fortunately, not everyone just calls about that van. We also have normal patronage."
"If you get shaved, you should sit still. I employ 15 people, I hope this doesn't bother them too much."

Hans Van Veen
The influx of foreign cars and weapons to Jihadi forces in Syria has been a cause of intense interest by analysts and intelligence agencies. As these two articles alone demonstrate, the supply lines for vehicles into Syria can vary drastically.
Our thanks to the Reaper Feed reader who brought our attention to this article and to Metro News who covered the story in the Netherlands.