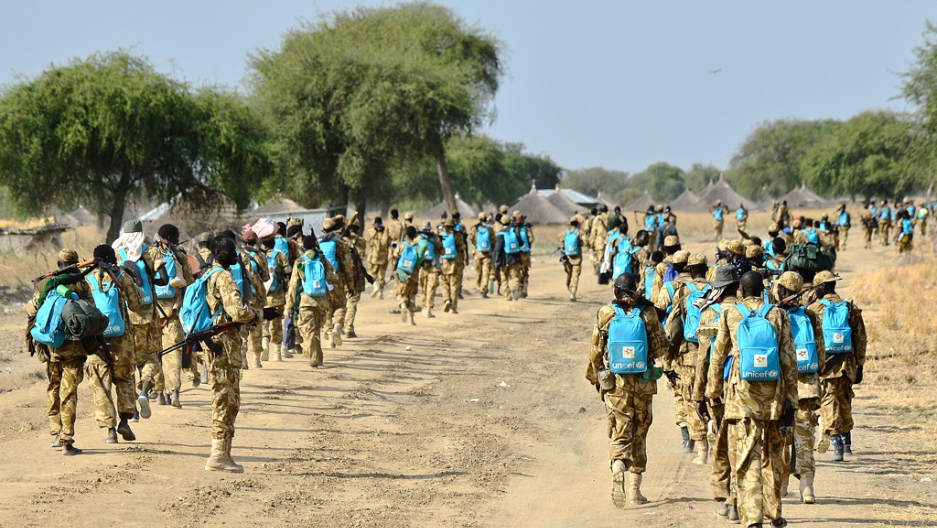 We've recently been delving into the world of how what is considered mundane items in the West take on a sinister life of their own by reappearing in war zones. An example is the Texas plumbers truck which appeared in Syria with his company logo and phone number on the side. UNICEF found themselves in a similar situation when a shipment of kids backpacks intended for impoverished Sudanese children instead ended up in the hands of the South Sudanese army. Highlighting the high-level corruption that plagues Africa.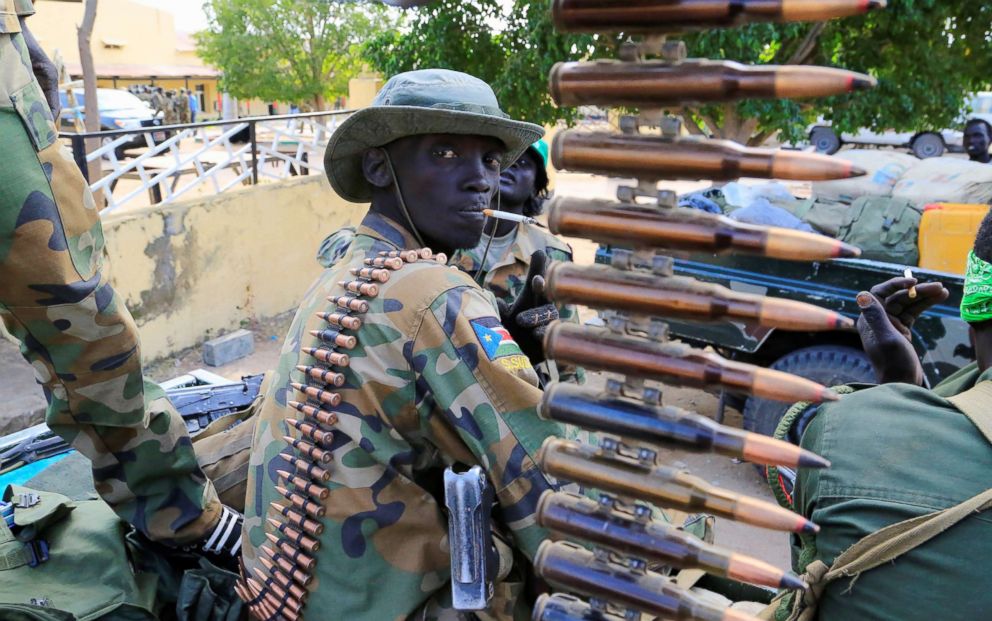 The image is quite possibly the worst camouflage scheme I've ever laid eyes upon – old surplus British DPM camouflage with a bright baby blue backpack. The prominent UNICEF logo was visible for all to see which raised serious questions as to why charity issued by an agency responsible for providing humanitarian and developmental aid to children worldwide is being used by armed combatants in the South Sudanese Civil War.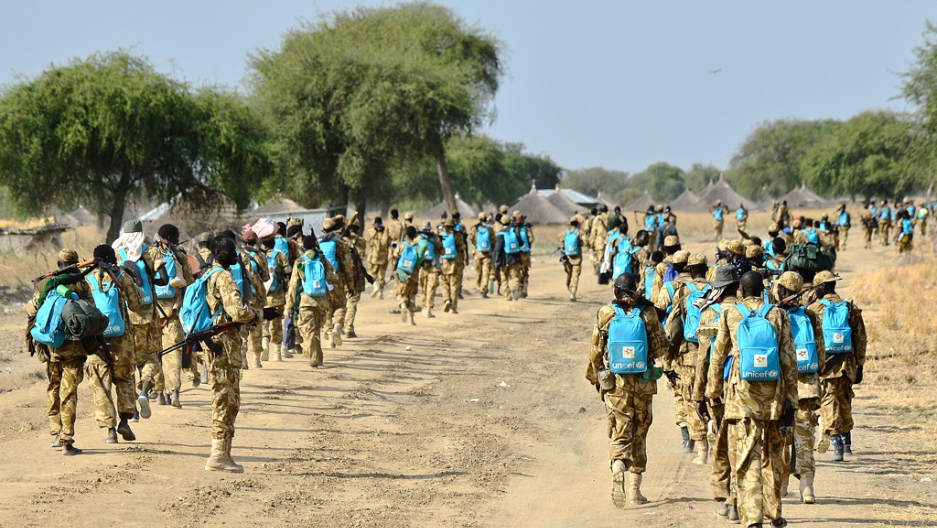 It's believed that the kids backpacks, along with various other humanitarian supplies, fell into the hands of the South Sudanese Army following widespread looting of hospitals and schools that took place in the conflict that has raged since 2013.
We are of course extremely concerned to see this flagrant abuse of UNICEF education materials by combatants. A large amount of UNICEF supplies — along with humanitarian supplies from other organizations as well as stores from schools and hospitals — have been looted in many locations during the conflict in South Sudan.

UNICEF's spokeswoman Sarah Crowe
The South Sudanese Civil War had been fought between forces of the government and opposition forces since 2013 It erupted when President Kiir accused his former deputy Riek Machar and a handful of others of plotting to launch a coup d'état. Machar denied these accusations and split from the ruling Sudan People's Liberation Movement (SPLM) to lead an opposition movement called the Sudan People's Liberation Movement-in-opposition (SPLM-IO). Fighting soon broke out between the two sides and a civil war erupted.
The conflict killed around 400,000 people and had various sectarian undertones. It was also the scene of war crimes in incidents such as the Bentiu massacre in 2014. The war caused an exodus of people fleeing the carnage and an estimated 4 million people have been displaced. In the largely agricultural Southern regions of South Sudan, the fighting was particularly fierce which led to 6 million people facing starvation and famine.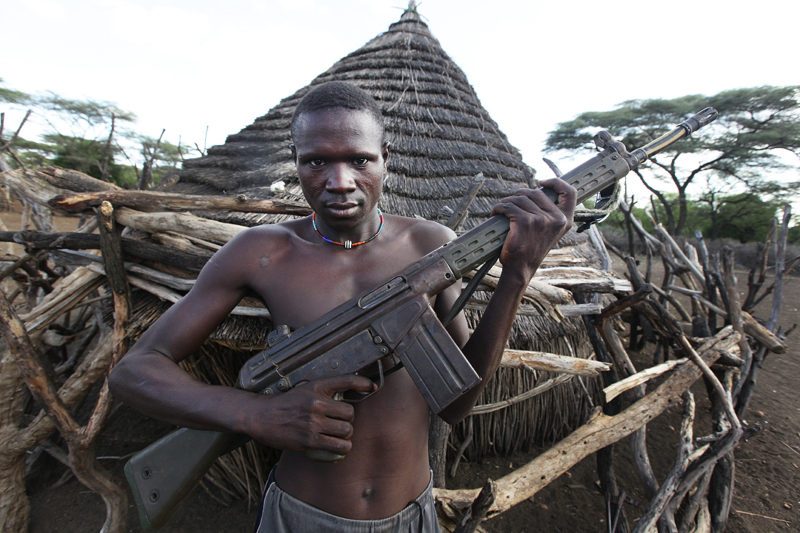 Naturally, the economic impact on South Sudan was catastrophic. IMF reports in 2017 stated that the real income of South Sudan had halved since the outbreak of the war and inflation was more than 300% per year. The South Sudanese Civil War was declared over on the 22nd February of this year as Kiir and Machar struck a unity deal and formed a coalition government.
For a deeper insight into the trials and tribulations of humanitarian organizations working in conflict zones I highly recommend this article by Ben Parker called Humanitarianism Besieged.