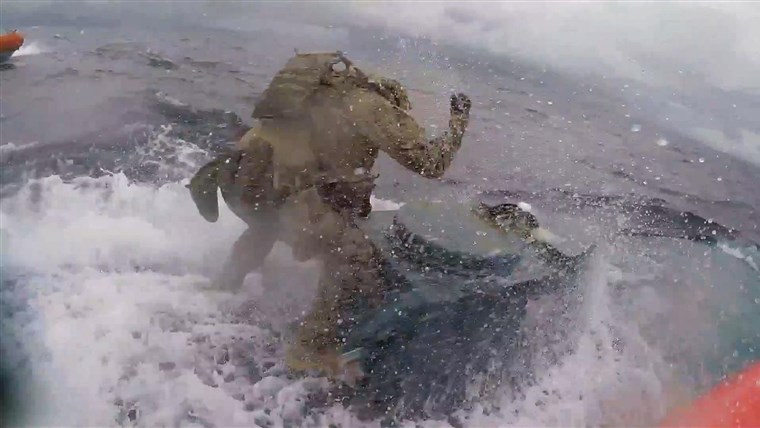 Incredible footage of crewmen from the U.S. Coast Guard Cutter USS Douglas Munro jumping onto the top of a self-propelled semi-submersible narco vessel in choppy water in the Pacific Ocean.
The US coast guard vessel was patrolling off the coast of Colombia on June 18, 2019. This semi-subs float partially underwater to avoid detection and are hard to find and hard to capture. The sub's crew were arrested and its contents seized. This rare, successful interdiction was part of a three Coast Guard vessel operation patrolling international waters off the coasts of Mexico, and Central and South America watching for contraband.
They delivered the fruits of their labor —from 14 separate stops of narco-vessels — worth an estimated US$569 million at Naval Air Station North Island in San Diego on July 11, 2019. The US Coast Guards were greeted and congratulated by U.S. Vice President Mike Pence after arriving back in port.
Narco-submarines or drug subs, whatever you like to call them are a type of custom-made self-propelled submersible vessel built by drug traffickers to smuggle drugs. They are popular amongst the infamous drug cartels of Colombia. The scheme of drug subs was originally said to be invented by Pablo Escobar. Today, the Colombian drug cartels use the submarines to export cocaine from Colombia to Mexico, which is then subsequently transported overland to the United States.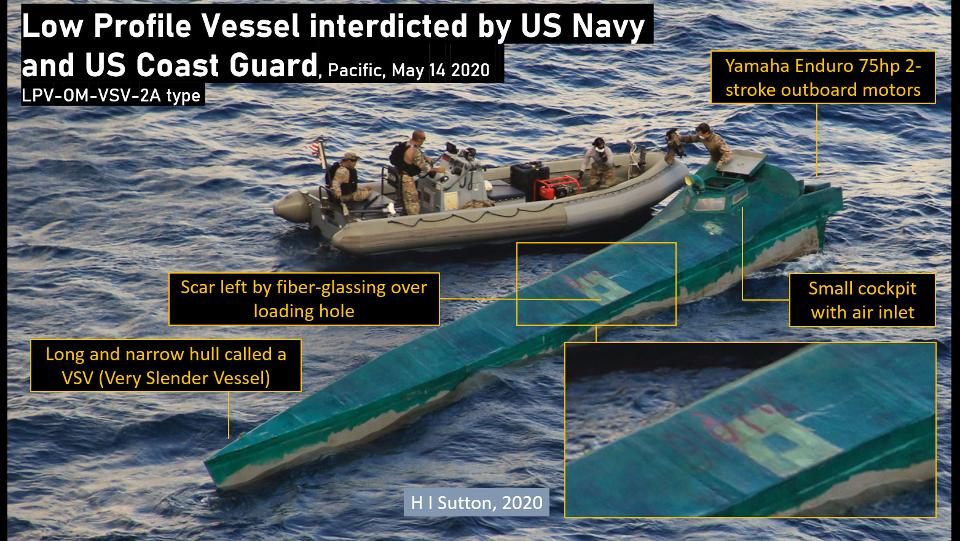 Narco-submarines have raised concerns amongst the international security community that they could be used for terrorist activities. Since the beginning of the Narco-submarine trend in the 1980s, the drug subs have modernized massively and some now have the ability to cross the Atlantic from Europe to America. These newer subs are almost fully submersible and are designed specifically to be difficult to detect visually or by radar, sonar, and infrared systems.
The largest-ever bust of a drug sub was back in 2015 when a Narco submarine was tracked from the air. Following the raid, it was found to be carrying over 7 tons of cocaine.
If you enjoyed this article, be sure to check out our related work in the Combat Footage department!