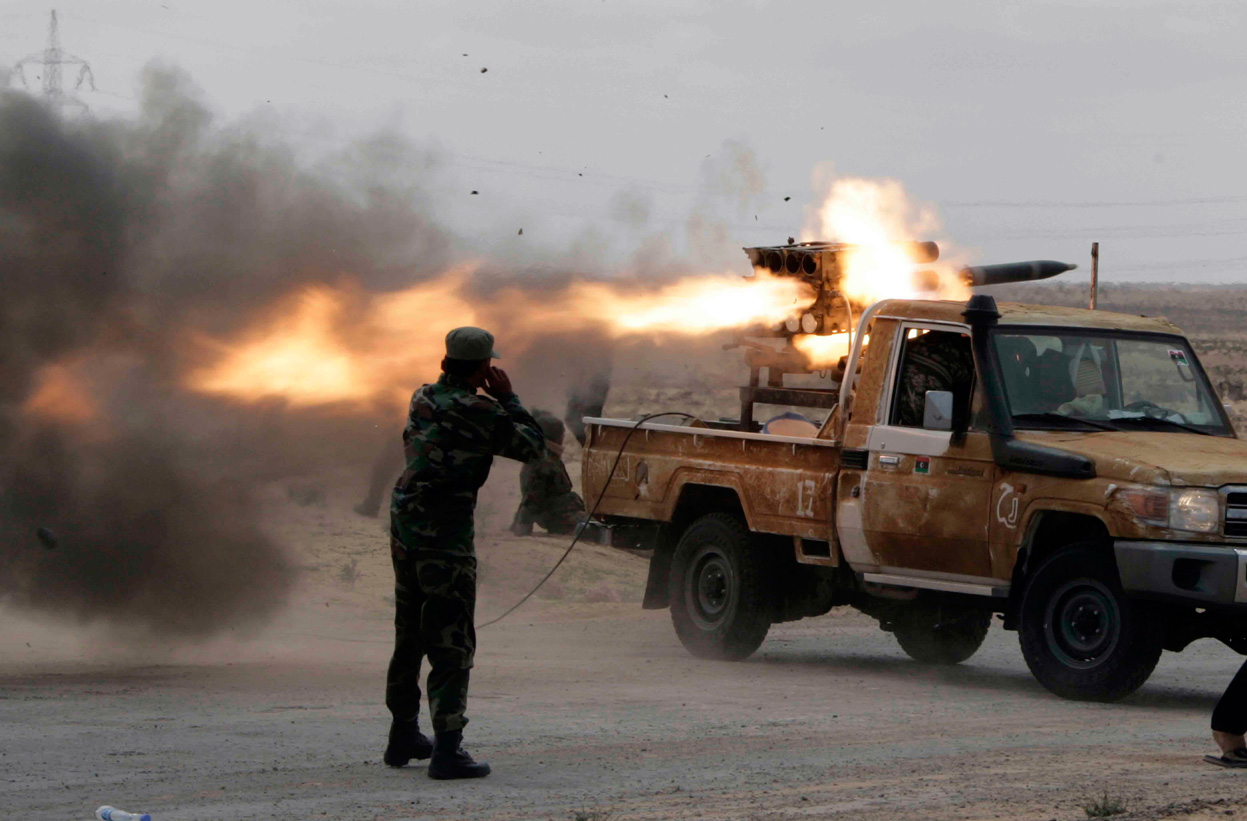 During the height of ISIS's reign through its central territory of Iraq, Syria, and Libya, the Toyota, or the Toyota Hilux to be specific, was an iconic image of the terror group's rampage. ISIS members could be seen in gigantic convoys of Toyota trucks parading through towns in war-torn Iraq, Libya, and Syria. Creating a rather unwelcome form of a Toyota commercial for the car manufacturer.
In response to the vast amount of Toyota trucks being used by ISIS, this interesting spoof Toyota commercial appeared online. It features the voice over to one of the old Toyota commercials but footage of the ISIS terror group. Recently we covered the story of how a Texas plumbers truck ended up in a Jihadi propaganda video, unfortunately with his company name and number still on the side.
During the height of ISIS power, so many Toyota trucks were being used by the terrorist group that it led to U.S. counter-terror officials being forced to sit down with Toyota, the world's second-largest automaker, to ask some serious questions about how ISIS managed to acquire a large number of Toyota pick-up trucks and SUVs seen prominently in the terror group's propaganda videos.
In their defense, Toyota says it does not know how ISIS obtained the vehicles and is "supporting" the inquiry led by the Terror Financing unit of the Treasury Department which is part of a broad U.S. effort to prevent Western-made goods from ending up in the hands of the terror group. Largely the trucks are supplied through third-party middlemen supplying the trucks to the Middle East or are simply looted from showrooms across the captured territory.
Who's who in the video?
ISIS needs little introduction. It stands for the Islamic State of Iraq and the Levant. Officially known as the Islamic State and also known by its Arabic-language acronym Daesh. ISIS is a militant group and a former unrecognized proto-state that follows a fundamentalist, Salafi jihadist doctrine of Sunni Islam. Its followers have carried out a range of horrifying crimes against humanity during war and peace.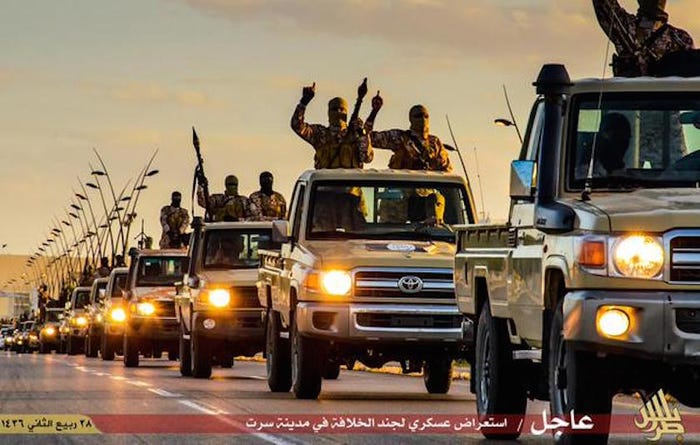 Toyota is a Japanese multinational automotive manufacturer headquartered in Toyota, Aichi, Japan. In 2017, Toyota's corporate structure consisted of 364,445 employees worldwide and, as of December 2019, was the tenth-largest company on earth by revenue.