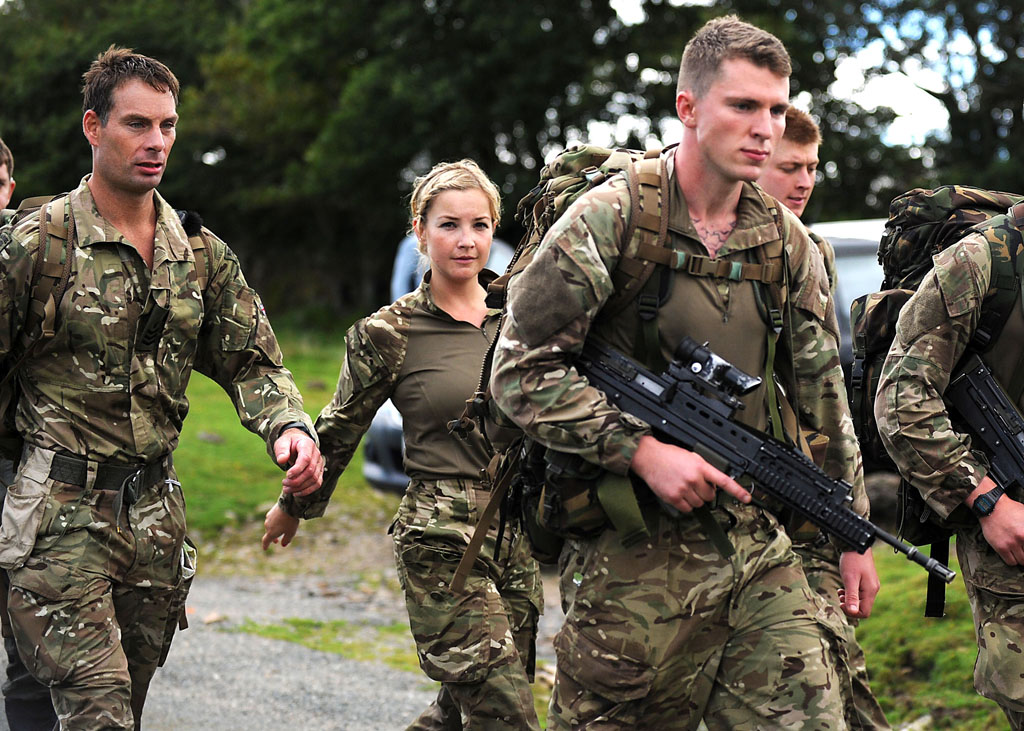 Commando Fitness – In the British military ranks, the Royal Marines are considered the most elite fighting force outside of the SAS and the SBS. Founded back in 1664, the Royal Marines are one of the oldest units of the British military, and today they are one of the five fighting arms of the Royal Navy serving mostly in an amphibious light infantry role. The men of the Royal Marine ranks are known as Commandos and the royal marines' motto is 'By Sea, By Land' or 'Per Mare, Per Terram' in Latin.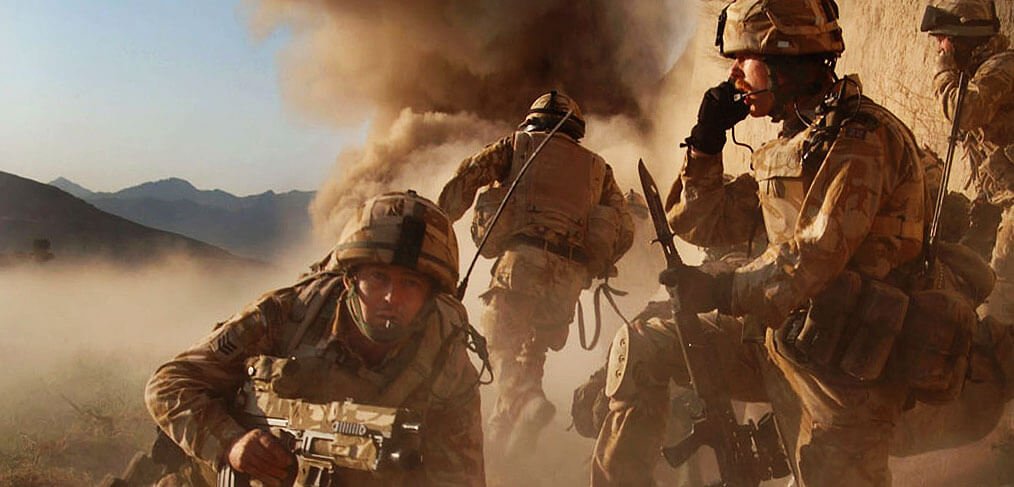 Royal Marine engagements through British military history have been legendary. From launching daring raids on German positions in the freezing mountains of Norway in WW2 to launching a devastating surprise attack on Argentine forces during the Falklands War, the fighting style of royal marines commando units is unique and lethal. As such, royal marines training is some of the hardest in the world in order to prepare the men to be able to fight any enemy, anywhere.
Royal Marines Fitness Test
To even have a chance at joining the ranks, prospective recruits are assessed on a basic pre-joining fitness test which consists of two treadmill sessions of 2.5km runs on an incline that needs to be completed in under 12 minutes and 30 seconds as a minimum requirement. On completion of this, successful applicants are sent to Southern England to the Royal Marines Commando School in Lympstone, Devon. Here, they undergo the 5 day-long Potential Royal Marines Course (PRMC) which is designed to push you to your physical and mental limit and see if you possess Commando fitness capabilities and have what it takes to go through with the actual training to become a member of the unit.
After a light introduction and a fitness test of mostly bodyweight exercises, the PRMC instantly steps up a notch by day 3 by initiating a quintessential commando fitness test of assault courses and confidence tests that are both physically and mentally exhausting, especially when carried in the worst of British weather.
A royal marines officer will assess your confidence by putting you through a Royal Marine assault course challenge known as Tarzan. Situated 30 feet above the ground, Tarzan involves negotiating your way through a variety of obstacles including ladders, jumps, and rope climbs. Almost immediately afterward, you'll be required to demonstrate your ability to meet the Commando fitness standards through a 90 minute run over undulating terrain featuring submerged tunnels, steep inclines, and various tests of determination.
Despite being cold, wet, and exhausted, you'll then be put on another test known as 'the Hare and Hounds' consisting of a four-mile run back to the training center in which you must keep the same pace as an experienced Royal Marine officer. In the evening, if you were expecting a warm bed and a hearty meal, you were wrong. The night is spent in cam cream out in the field to give you a real taste of Royal Marine life and test your ability to work as a team by setting up a camp. If the course hasn't broken you and the Royal Marine instructors deem you worthy, you'll be offered a place on the real training course.
Royal Marines Training
Those who are given a place on the Royal Marines training course are about to embark on one of the longest and most arduous military training programs on earth. Relentless advanced soldiering training is designed to change civilians into hardened fighters capable of fighting in some of the toughest environments in the world. The Royal Marines training can take recruits to navigate Anaconda infested jungles in the Amazon to escaping from holes in the ice deep in the Arctic Circle. Alongside soldiers, physical training naturally plays a big part in Commando fitness.
Alongside weapons marksmanship, combat training, and presentation training to get mirror shine shoes and immaculate uniforms for the military parades, the Royal Marines training program is periodically interjected with four grueling tests known as the four Commando tests. They are scheduled towards the latter part of training and are considered as a benchmark of Commando fitness and are make or break between being accepted into the ranks of the Royal Marines or being sent home.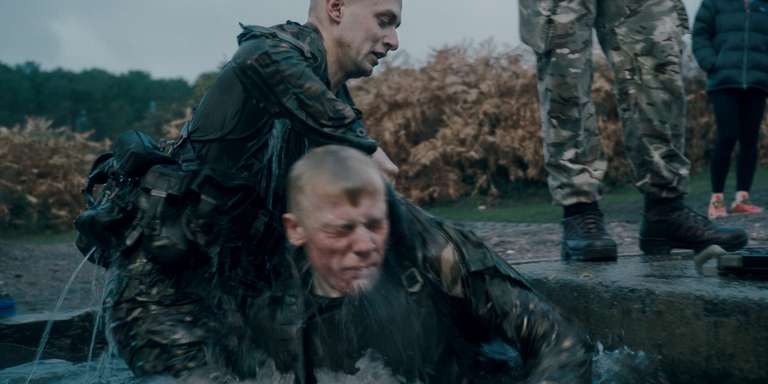 The first Commando test is the endurance course. This is composed of over two miles of brutal terrain that must be navigated. Swamps, thick woods, submerged tunnels, and rivers must be navigated in a timely manner and once that's finished you'll be made to do the four-mile run back to camp. Once there, you'll instantly be made to undergo a test of your marksmanship by scoring 6 out of ten with an SA80.
The second Commando test is the speed march. This 9-mile run is designed to be completed in a maximum of 90 minutes. Pretty easy, right? It is unless you're lumbered with 32 lbs of equipment and carrying a rifle as is standard in the Marines.
The third Commando test sees the return of the Tarzan Assault course that featured in the PRMC test. However, this time the course must be completed in under 13 minutes and you'll again be lumbered with 32 lbs of kit and your rifle to give you an idea of what kind of obstacles must be navigated on active service in warzones around the world.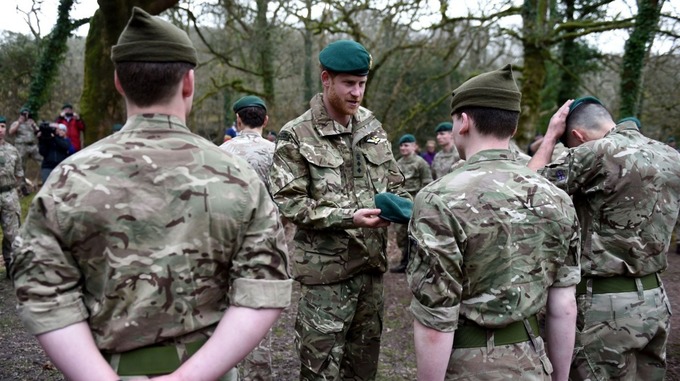 The fourth and final Commando test is infamous and determines whether you have earned the right to wear the green beret of the Royal Marines uniform. Carrying their full equipment and SA80 rifle, the recruits set out in the dark to begin a 30-mile speed march across the grueling terrain of Dartmoor. This test must be completed in under 8 hours and has broken many a potential Royal Marine recruit and is one of the toughest tests carried out by any military force in the world. To those who successfully complete the test, their coveted green beret is waiting for them at the finish point.
Once a Marine, Commando fitness is equal to that of an Olympic athlete. The new Marines are then dispatched to learn advanced soldiering, weapons and close combat classes, and navigation training in their chosen field which can be anything from infantry and engineers to signals and amphibious warfare. During the height of the war in Afghanistan, the MOD sent Commando forces direct to Afghanistan after advanced training to fight the Taliban. Many Royal Marines go on to serve in Britain's elite special forces units of the SAS and SBS or go on to fill one of the many high-end private security jobs for ex-military in the UK and abroad.
The photos in this article were provided courtesy of the British Royal Navy. If you enjoyed this article on Commando fitness, you can check out our related articles to the British Army in our US & NATO section.