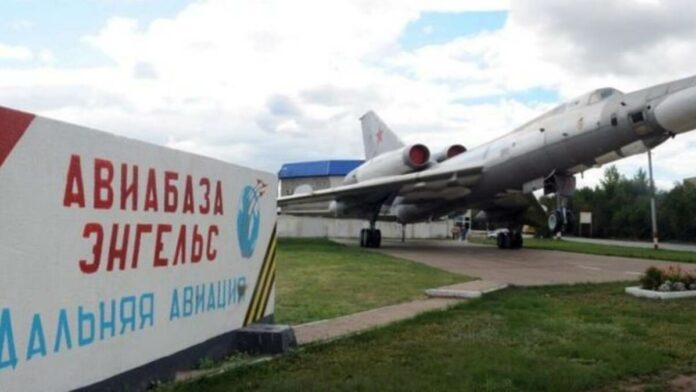 Today, on 5th of December 2022 a historical event occurred. Russian Air-force Airbase in Saratov, named Engels-2, home for russian nuclear weapons was attacked by unidentified aerial capabilities. This attack is far from the first on Russian airbases in 2022 – from Millerovo to Saki claimed at least a dozen of russian aircraft. The attacks were mainly of the unknown nature, with russian officials claiming that those happen due to mishandling of explosives. Wherever the truth lies, it is statistically unlikely that all those explosions happened because of the accidents. Chances are – there was a third party involved.
Incompetence?
With recent explosions on Engels airbase it is now safe to say that Russia as a country is incompetent in protecting it's main strategical assets. The named airbase is located some 650km away from Ukrainian border. Given the limited rocket capabilities of Ukrainian Army, which do not exceed 120km with outdated Soviet designed Tochka-U rockets, it is highly unlikely that the explosion was caused by rocket launched from Ukrainian territory. However, if it was a rocket attack from the Ukrainian territory, we can only pity the work of the russian anti-air capabilities, the competence of which is also under constant investigation.
The problem with Russian air bases
Here is the satellite image of the Millerovo airbase.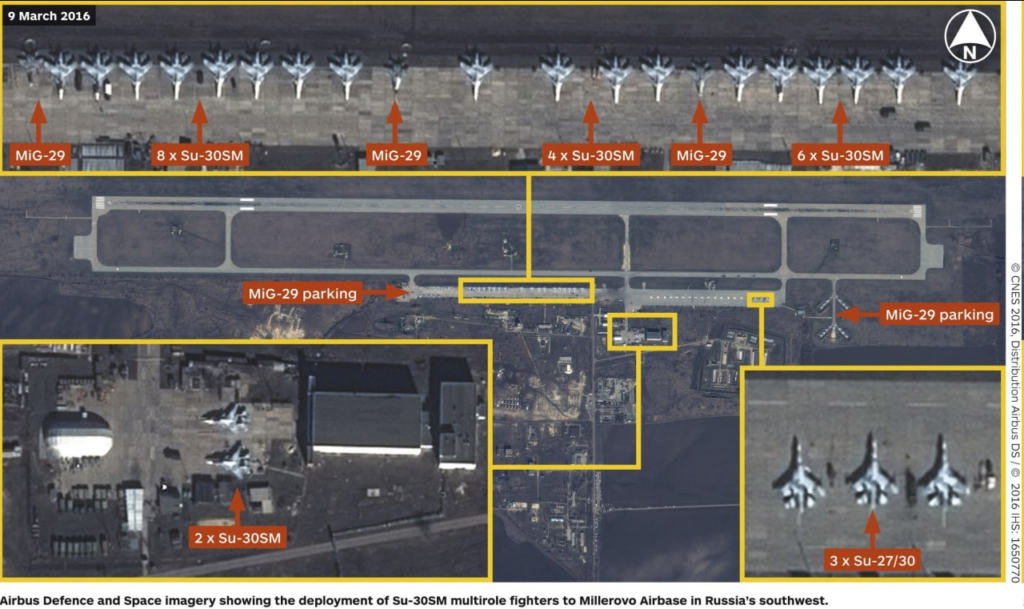 If you look closely, all the airplanes are stored next to each other without any reasonable form of protection against blasts. The shrapnel and debris even from a mediocre explosion can do serious damage to a big number of airplanes. Now compare this to an image of a Turkish Airbase.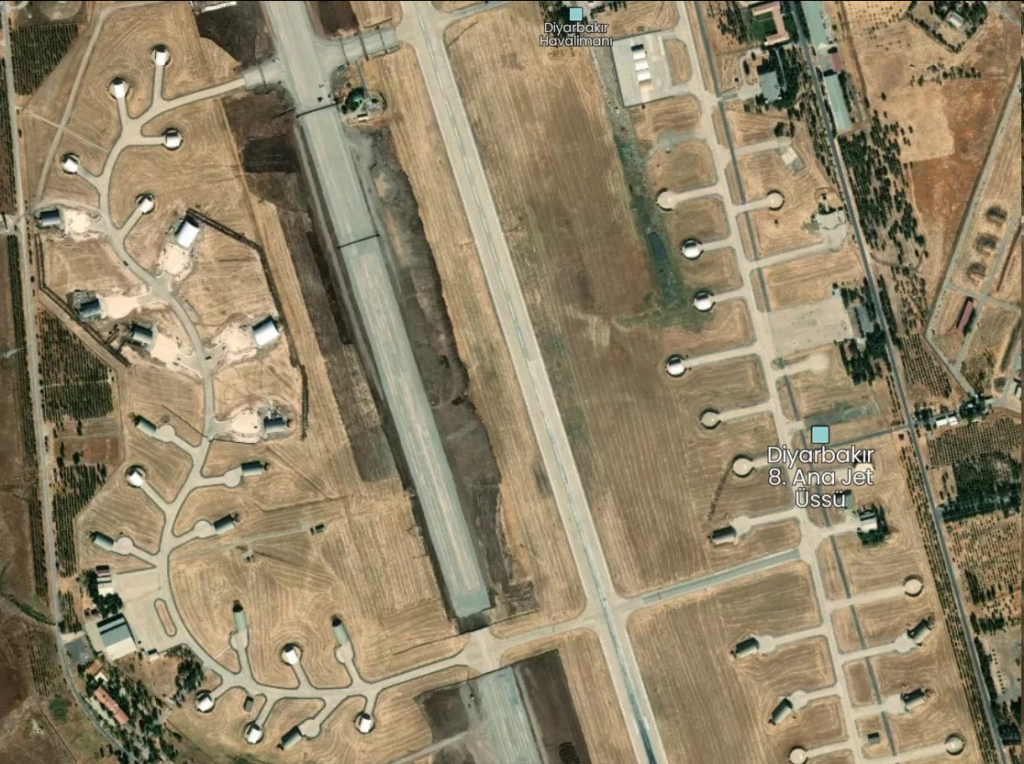 All the planes here are stored at a reasonable distance from each other, each one having proper concrete shed, which is likely to tank any damage apart from maybe a direct hit.
Engels airbase
Now look at yet another image – aerial view of now-famous Engels airbase. These strategical nuclear bomber planes, which were produced by the Soviet Union and can not be replicated by modern day Russian Federation. The way they are placed on the airfield makes them a perfect target not only for long range missiles, but also for any kind of attack. Remember the recent attack on Pskov airbase, where two KA-52 attack helicopters were destroyed by some lad? Well there is absolute no reason to believe that these attacks will carry on until Russia runs out of helicopters and airplanes.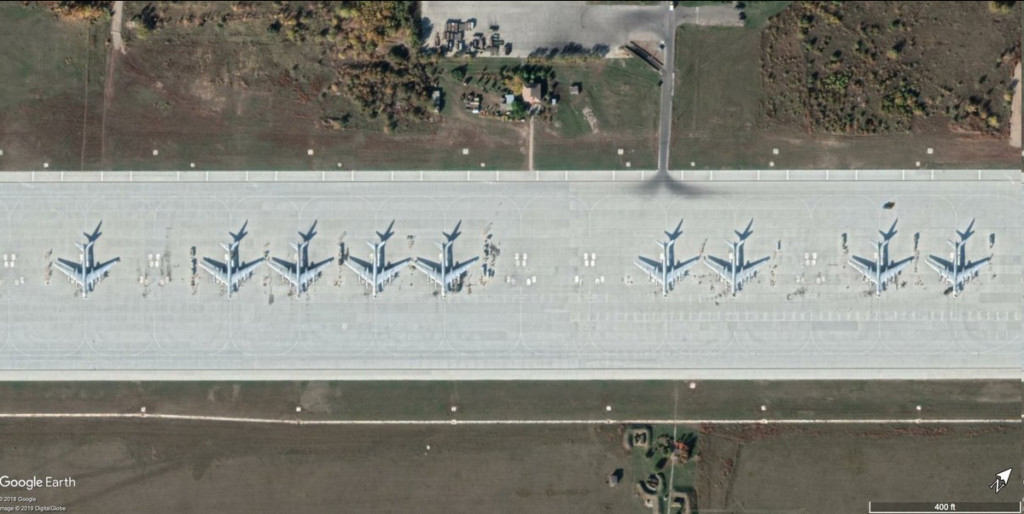 Airbase protection teams
One might ask, how come russian airforce are so incompetent that they even can't protect themselves hundreds of kilometers away from the front line? The answer is pretty simple and obvious to anyone who had relations with Soviet or RusFed army.
An average russian airbase is protected by a single infantry company. The number of soldiers in a such unit rarely exceeds 60-70 people, they are armed with light handheld weapons and are usually equipped with one or two trucks, rarely with a BTR type of vehicle. Now, this group of people has to protect 30-40km perimeter of the airbase. Note, that they are usually equipped with outdated soviet radio-systems and same old soviet night vision googles. These devices were pretty useless even back in the 80s and now it is even challenging to find working batteries for them.
With the mobilization in russia, when over 300 000 people were drafted the airbases can now be protected with at least couple of infantry battalions each. This sounds obvious for any sensible person, but it would be wrong to call russian military and political officials sensible at this point.
How is this dangerous for the world?
It is no secret that NATO countries are protected from the theoretical nuclear attacks by Russia. Apart from anti-rocket protection, most NATO countries have much better defensive assets – children of highest kremlin officials living in their countries. What we should be worried about is the nuclear weapons getting into third parties hands. I am talking about ISIS or Taliban. Their leaders are very likely to observe the ongoing situation. With Russia being so weak in protecting their assets from very uneven and predictable attacks, it is very likely that other parties will want their piece of pie called "Russia". The global security is at it's lowest point in XXI century and something has to be done about it.