The following CCTV footage was captured in downtown Grozny, the capital of the Chechen Republic. It shows a local terrorist calmly walking down the street before launching a frenzied stabbing attack on a local police officer. As the attacker attempts to flee, he is gunned down by security forces in the area.
Chechnya was once described as "the most dangerous place on planet earth" during the height of the Chechen Wars. Since then, the Russian Republic has undergone a transformation under the iron fisted regime of Ramzan Kadyrov. A warlord backed by the Kremlin.
Although this footage would say otherwise, such incidents are far more scarce in the Chechen Republic than they used to be. We recently published an article entitled "Is Chechnya Safe?". Exploring the issue of security in the Republic drawn upon our experience of visiting there.
An Excerpt From Our Experience of visiting Chechnya
On arrival in the capital of Chechnya, Grozny (the meaning of which means 'terrible' in Russian) we were pleasantly surprised to find that the city once labeled by the UN as 'the most destroyed city on earth' was now a gleaming metropolis which resembled something out of Dubai.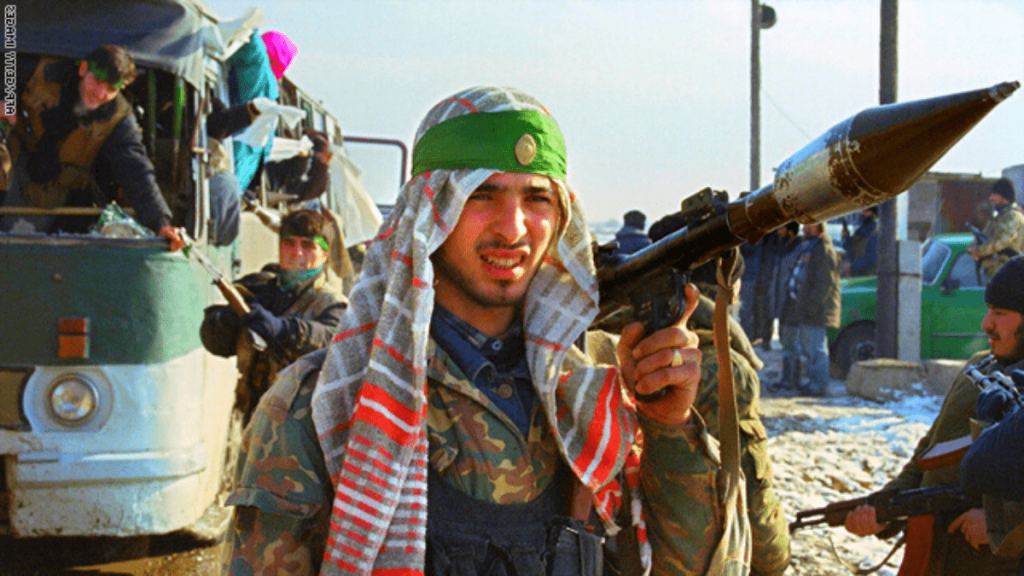 The main street of Grozny, named Vladimir Putin boulevard after his funding to rebuild the war-torn state, is full of coffee shops, pizzerias, and fashion stores. Interestingly, due to the stigma of the conflict, international brands such as Mcdonalds and Starbucks are not allowed to operate here as they are in the rest of Russia so Chechens often make their own, almost identical versions.
Related Chechen Articles
There is no bar culture in this city, however, as the main religion in Chechnya is almost entirely Islamic. The streets in Grozny are heavily patrolled by armed police and Chechen Special Forces. Dressed in black and usually on the larger side, they cut an imposing figure.

However, these men are here to ensure security and will not bother you unnecessarily. It is absolutely forbidden to photograph them, which is a standard rule towards security services in any volatile state. Whilst in other North Caucasus republics traffic is inherently hectic and dangerous, Chechnya and Chechnya as a whole is a largely refreshing change due to the strict traffic enforcement and eagle-eyed law enforcement.