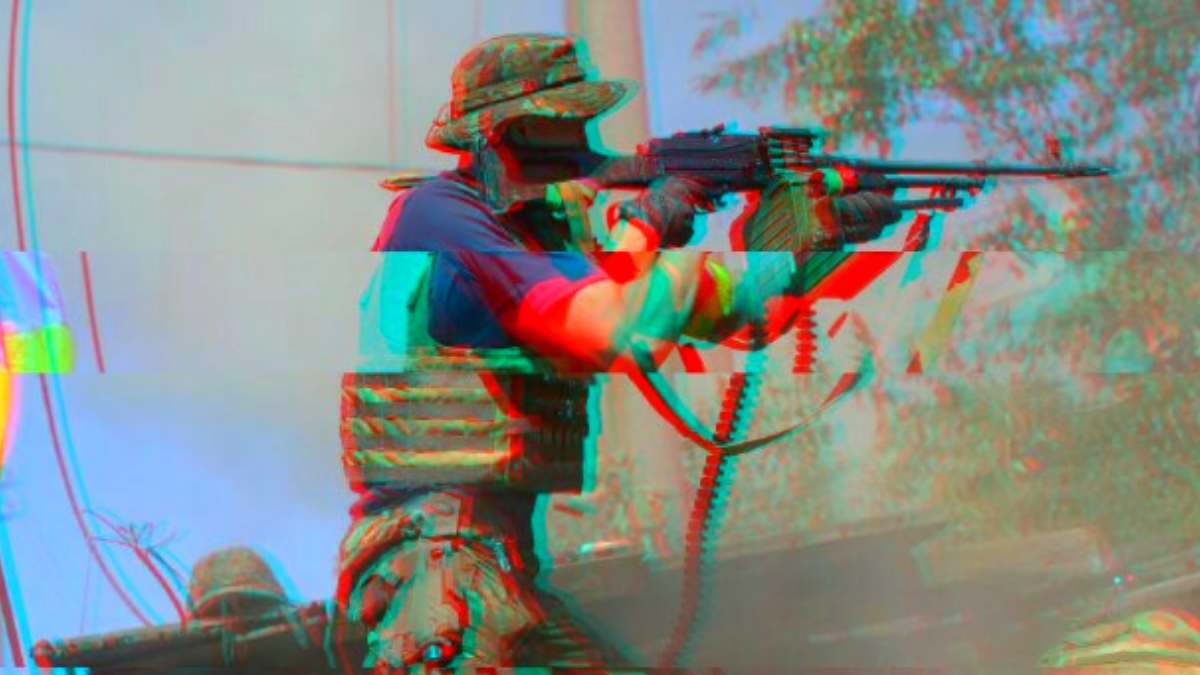 Some iconic combat footage that was sent into us today shows Chechen fighters aligned with the Armed Forces of Ukraine firing a PKM on the frontlines of Donetsk. All the while they're blasting the cult music choice of the Gopnik subculture: Hardbass!
It's easy to identify these men as Chechen fighters due to the Islamic shirt the main shooter is wearing as well as the shouts of Allah hu Akbar. The song being played by the fighters is called Bochka, Bass, Kolbaser, and is by an artist called XS Project. It's likely they are aligned to the Sheikh Mansur battalion currently fighting in the War in Ukraine.
Chechen Fighters in Ukraine
On both the Russian separatist and Ukrainian lines, Chechen fighters of varying political ideologies have flocked to Donbass in order to join the fight in the War in Ukraine. Those on the separatist side are loyalists of Russian-back Chechen President Ramzan Kadyrov, whose father split from the Chechen separatist cause when it was corrupted by extremely violent and dangerous Jihadist elements.
The pro-Russian Chechens in Ukraine are mostly aligned to the Vostok (East) Battalion which was formed in 1999 by Chechen warlord Sulim Yamadayev and his four brothers, at the outbreak of the second Chechen war. The Vostok Battalion answered straight to the Russian GRU and its main role was to hunt down foreign, mostly Arab, Jihadists fighting with Chechen insurgents.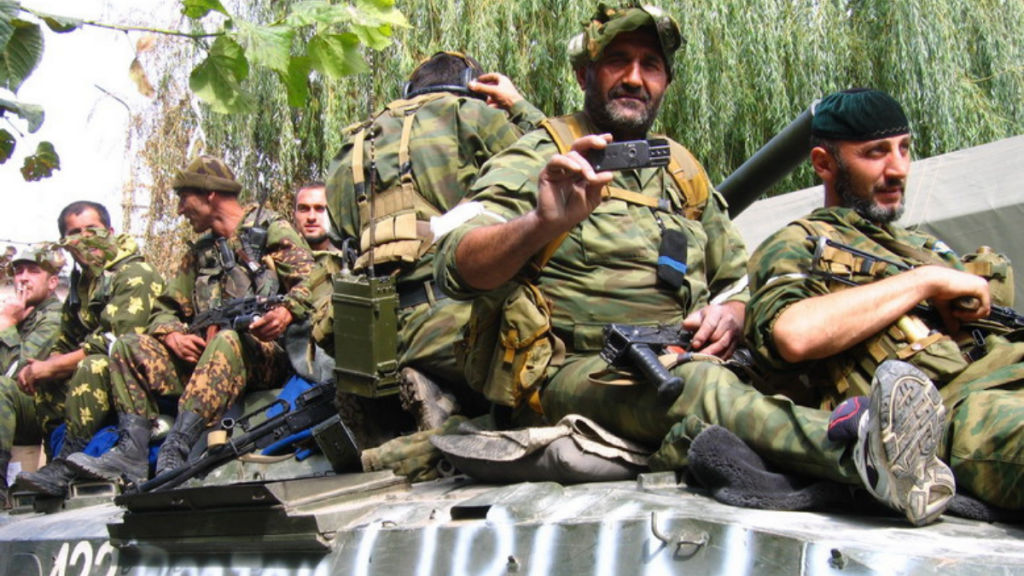 In 2008, Vostok Battalion headed into nearby Ossetia to assist pro-Russian separatists from South Ossetia in the infamous Russian-Georgian war. Following the war, a lethal dispute broke out between members of the Vostok Battalion known as the Vostochniki and members of the infamous militia controlled by Ramzan Kadyrov: the Kadyrovtsy.
In 2009, the Vostok Battalion Commander Sulim Yamadayev was assassinated in Dubai. This essentially put the Vostok battalion in its grave and it was considered defunct as a fighting force. Defunct, but not dissolved. It then appeared again in Eastern Ukraine in 2014.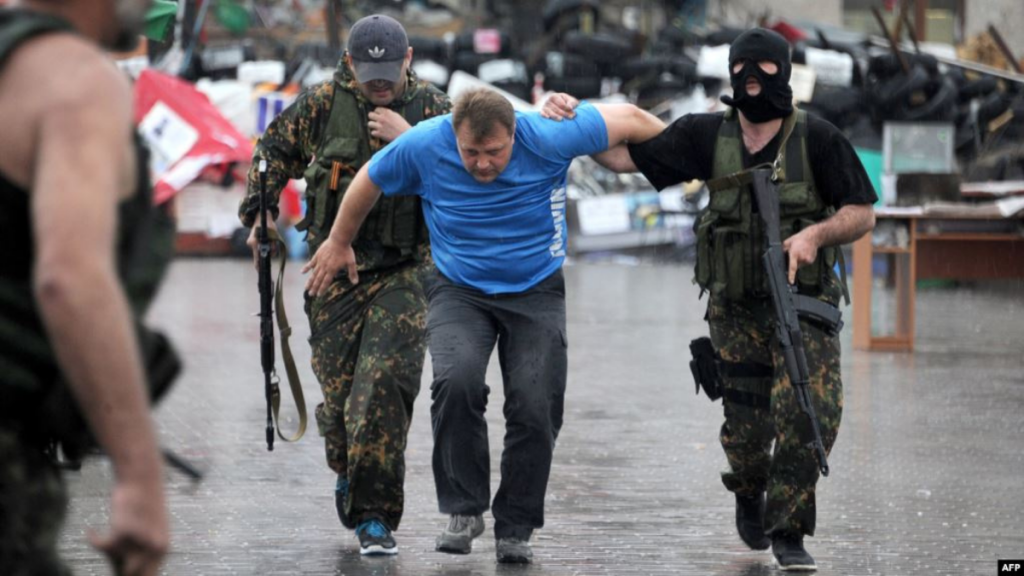 In contrast, the Chechen fighters who have joined the ranks of the Ukrainian forces are mostly exiled Chechen separatists and Islamists seeking to continue their almost three-decade-long war against Russia. One that is a seemingly one-way ticket to death if waged in the North Caucasus these days.
During the first Chechen war, around 200 Ukrainian Nationalist fighters went to war-torn Chechnya to assist the separatist cause. The most well-known of them was Olexander "Sashko Biliy" Myzichko and Oleg "Berkut" Chelnov. Both of them were awarded the order of the Chechen Nations Here known locally as the "Qoman Turpal".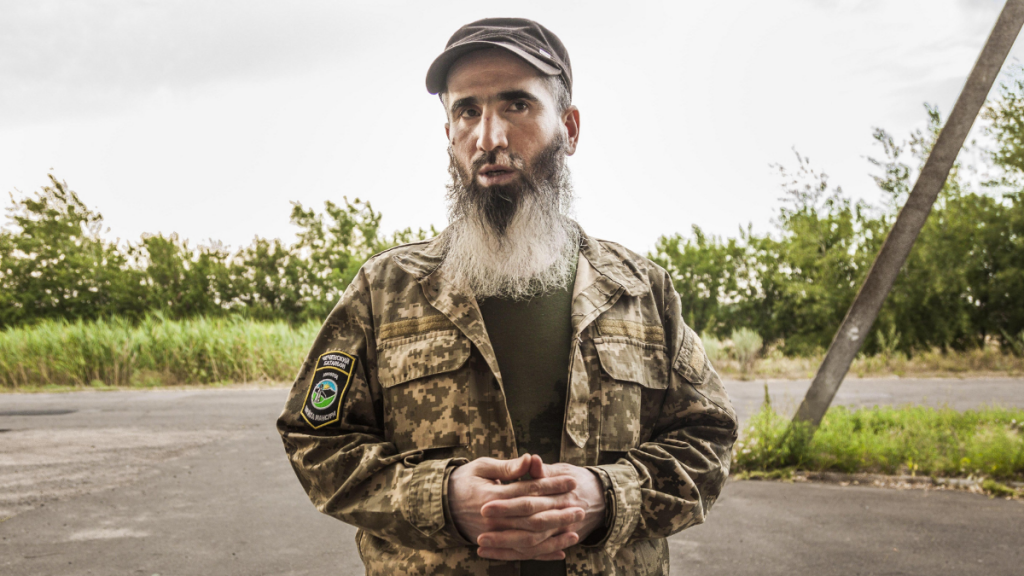 Chechen separatists have not forgotten the Ukrainian assistance. Thus at the outbreak of the conflict in Donbass, the almost entirely Chechen Sheikh Mansur battalion fought there under the leadership of a former Chechen separatist warlord named Muslim Cheberloevsky.