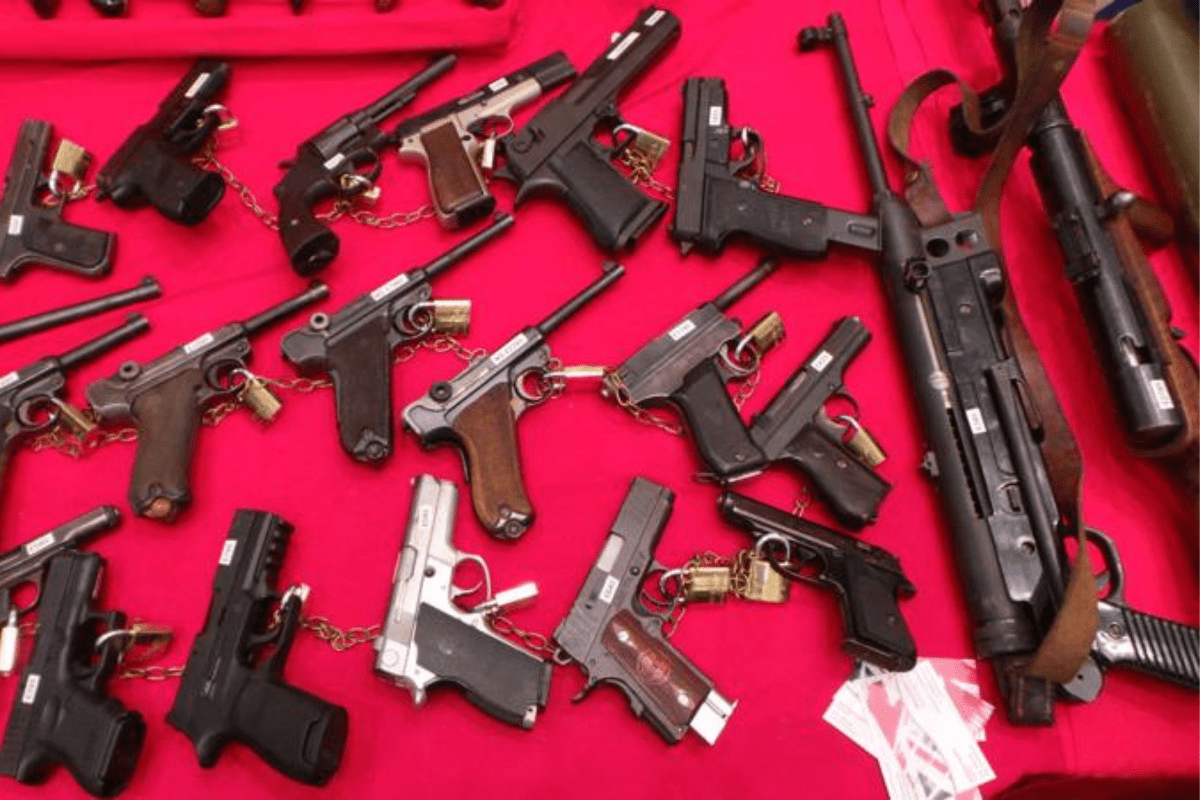 As a kid, one of my fondest memories was traveling the length of the United Kingdom to attend the country's array of arms and militaria fairs held every year. Whilst the UK may have strict gun laws mocked by many in the U.S., the country is home to a wealth of military history. Many incredible artifacts of which, can be obtained at such fairs. In this article, we're going to look at the top 5 arms and militaria fairs still held in the UK.
In the UK, Arms and militaria shows have always been a grand affair. Often featuring everything from fairground rides to historical reenactments. I'm glad to say that these days, they have only gotten better. The hobby is also not dying with an increasing number of young people picking up militaria collecting. Of course, militaria fairs in 2020 have naturally taken a big hit as a result of Covid-19. So this article serves as a guide for when they're back up and running again.
5. Newark Militaria Fairs
Formerly known as the fairly epic sounding "Northern Militaria Expo", the Newark Militaria fair is a decade old this year. Formed back in 2010 by a team of military vehicle traders, this arms and militaria fair has grown quickly to become one of the best shows in the North of England.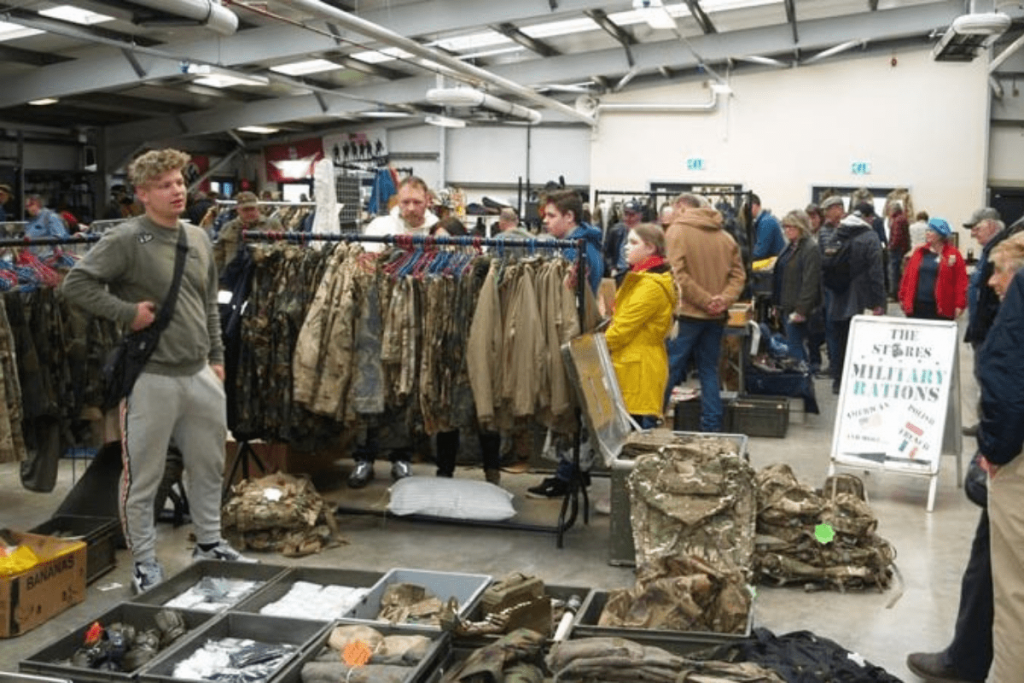 The Newark Militaria fair is now held three times a year at the huge Newark showground. It never fails to bring in a big crowd of military enthusiasts and renowned militaria dealers ranging from D and B Militaria to CS Militaria. It's the perfect place to grab rare military vehicles and parts, military awards and medals, deactivated military weapons, and untold amounts of military surplus.
£5 entry fee with under-14s free
Free parking
Indoor cafe and free toilets
4. Chatham Militaria Fairs
The monthly Chatham Militaria fair is long established and is held in the historic Chatham dockyard in Kent. Taking place under 36,000 square feet of indoor space, the show goes ahead whatever the weather and never fails to attract a range of militaria dealers and inert weapons dealers.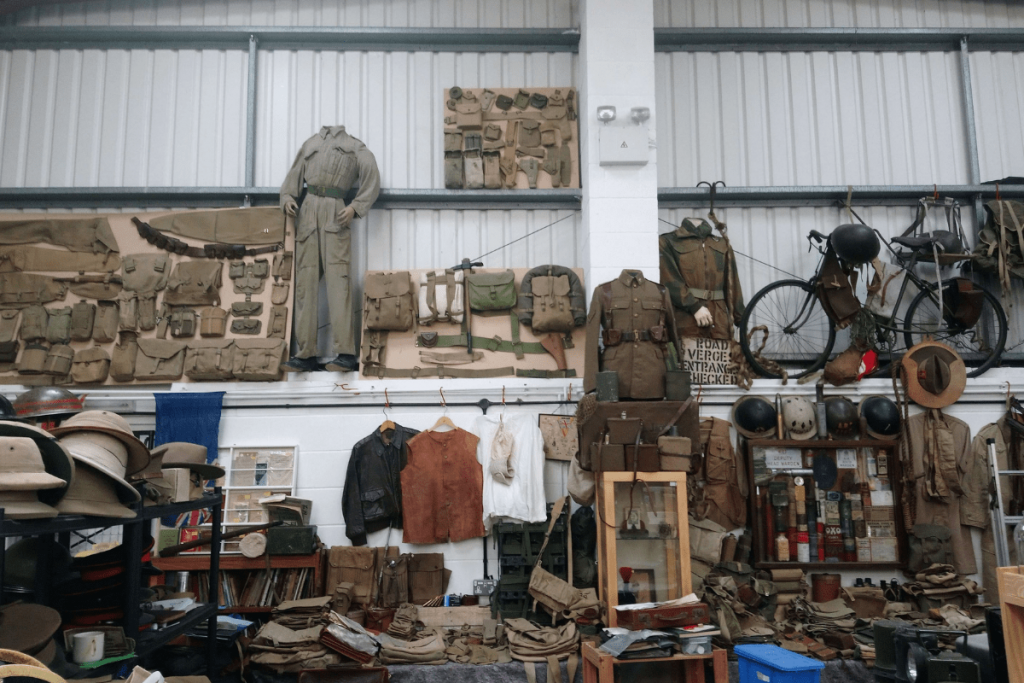 Held on the second Sunday of every month, Chatham is the place to be if you want to pick up a range of Soviet militaria, Axis militaria, deactivated guns, and military surplus. They also have a range of affordable options for pitching a table if you have some military antiques of your own to sell.
Opens at 7am for those keen to get inside early and pick up a bargain
Entry is £5 per person and tables start from £50
Held every second Sunday of the month regardless of the weather
3. Epic Militaria at Birmingham Arms Fair
The Birmingham Arms Fair is one of the biggest events for militaria and and vintage arms in the UK. Usually held around four times a year, it takes place at Birmingham's National Motorcycle Museum meaning you can pack in a visit to one of the country's best industrial museums after scooping up some incredible military antiques.
The Birmingham arms fair is the perfect place to pick up a range of antique weapons and deactivated guns. Additionally, there is also a wealth of allied and axis militaria from WW1, WW2, and beyond in the former of daggers, armor, uniforms, bayonets, medals and badges, as well as books on a range of militaria topics and military history.
The event runs from 08:30 to 15:00 with the initial opening hours reserved for those looking for bargains.
Admission price is £8 for dealers and keen collectors looking to get inside early. £5 for the general public.
Runs four times a year with affordable rates for pitches.
2. Malvern Militaria Fairs
The Malvern militaria fair is one of Europe's premier indoor militaria and collectors events. Featuring a mass of respected militaria dealers from across Europe ranging from AC Militaria to SB Militaria, this is truly the place to pick up some unique treasures from conflicts around the world.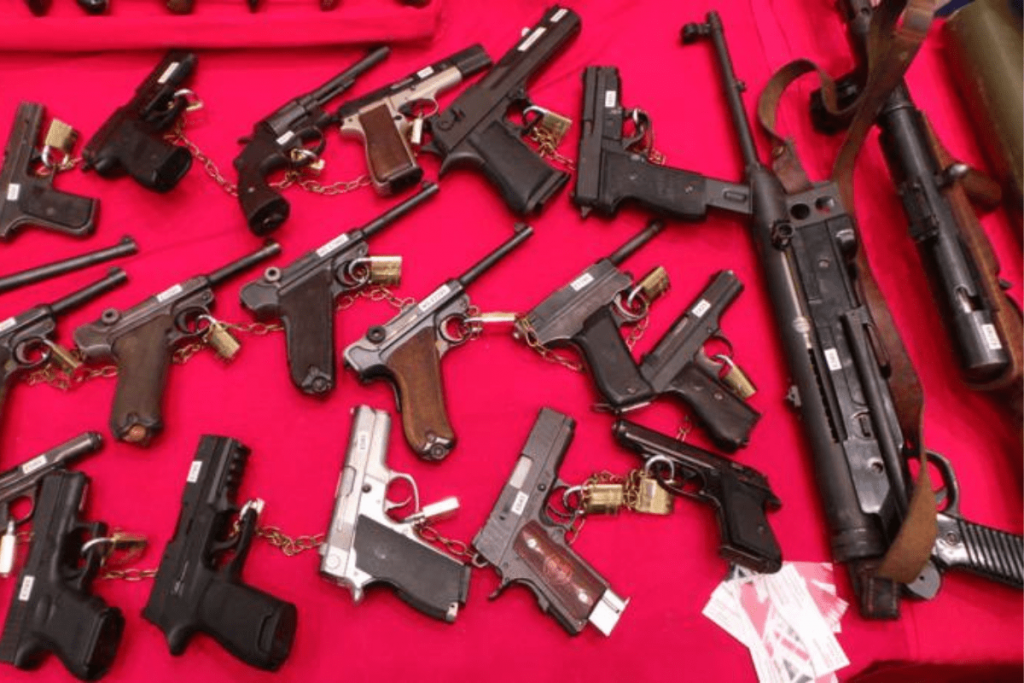 The event runs once a year and takes place at the Three Counties Showground in Malvern, Worcestershire. It features hundreds of exhibitor stands and is the ideal place to pick up a range of military antiques ranging from helmets and uniforms to medals and daggers. The Malvern militaria fair also has a range of deactivated weapons on offer and even military vehicles amongst a plethora of WW2 memorabilia for sale.
Featuring over 240 of vendors and exhibitors
Affordable entry fee at just £5
Runs from 09:00am to 15:00pm
1. War and Peace Militaria Mart
Out of all the militaria fairs in the UK featured on this list, arguably the most well-known amongst the militaria dealers in the UK is the giant militaria mart that is a cornerstone of the annual War and Peace festival. This epic event runs for five days in Kent every year and features not only an iconic militaria mart, but a mass of military vehicle displays and historical military reenactments for all the family to enjoy.
The militaria mart at the War and Peace Revival is full of ought after military relics ranging from daggers and medals to helmets and anti-aircraft guns! Here you can find everything from a cap badge to a Spitfire! The event sees military enthusiasts come from all corners of the world, it's a great place to network and makes new friends as well as boost your militaria collection and indulge in viewing an array of rare military vehicles and jaw-dropping military displays.
Open from 09:00 to 18:00 every day over the five days of the festival
Camping available with a nightly party for those who want to dive into the full experience
Admission price is higher than most militaria fairs but you certainly get more bang for your buck and there are generous discounts available on multi-day tickets.