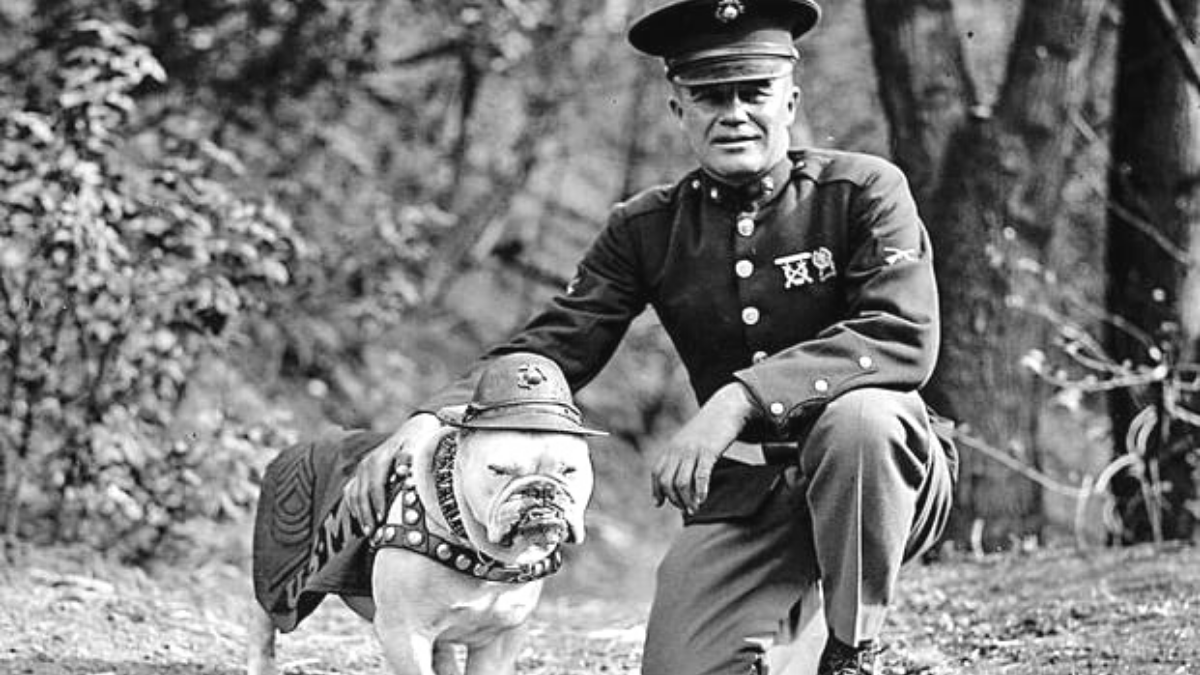 Chesty Puller was a General in the United States Marine Corps and is the most decorated Marine in American history. Lewis Burwell "Chesty" Puller was a veteran of multiple battles. In World War II, when Marines fought at infamous Pacific Campaign battles like Guadalcanal and Peleliu, they were led by Chesty. In this article, we look into 10 of the best, iconic, and inspirational, Chesty Puller quotes.
10. "Where the hell do you put the bayonet?"
To kick off the list off the best Chesty Puller quotes is one that is said to have stemmed from when he was present at a demonstration of a flamethrower weapons system. "Where the hell do you put the bayonet?" asked Puller, who apparently wanted to be ready to quickly bayonet the enemy soldiers after he set on fire. Ever a man of practicality.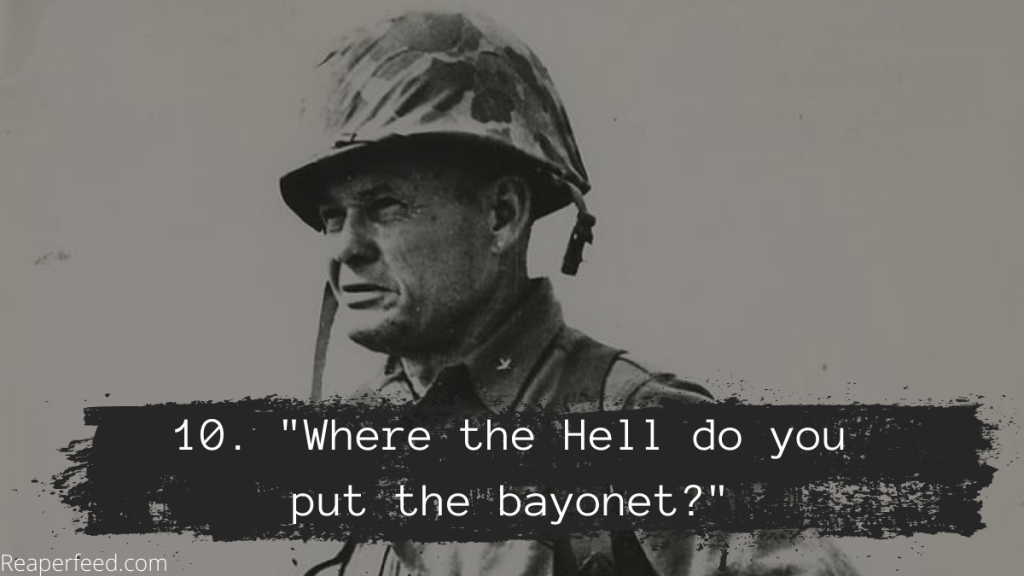 9. "Son, when the Marine Corps wants you to have a wife, you'll be issued one."
This is one of those Chesty Puller quotes that shows no room for love in military efficiency. When a young marine asked for permission to get married, this was apparently the response he received from Chesty Puller.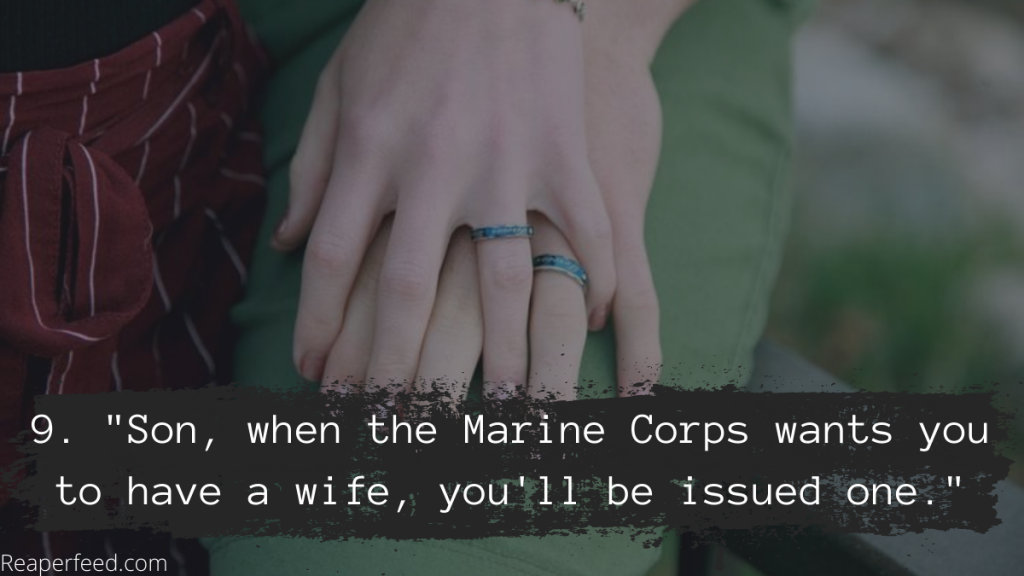 8. "I'll take care of my men first. Frozen troops can't fight. If we run out of ammunition, we'll go to the bayonet."
This is one of the Chesty Puller quotes that stemmed from the frontline of the Korean War and was said by Chesty Puller in defence of his decision to leave ammunition behind in order to make space for tents and stoves in U.S. supply trucks to ensure his men didn't freeze to death. It was quoted in Jon T. Hoffman's book: Chesty: The Story of Lieutenant General Lewis B. Puller, USMC.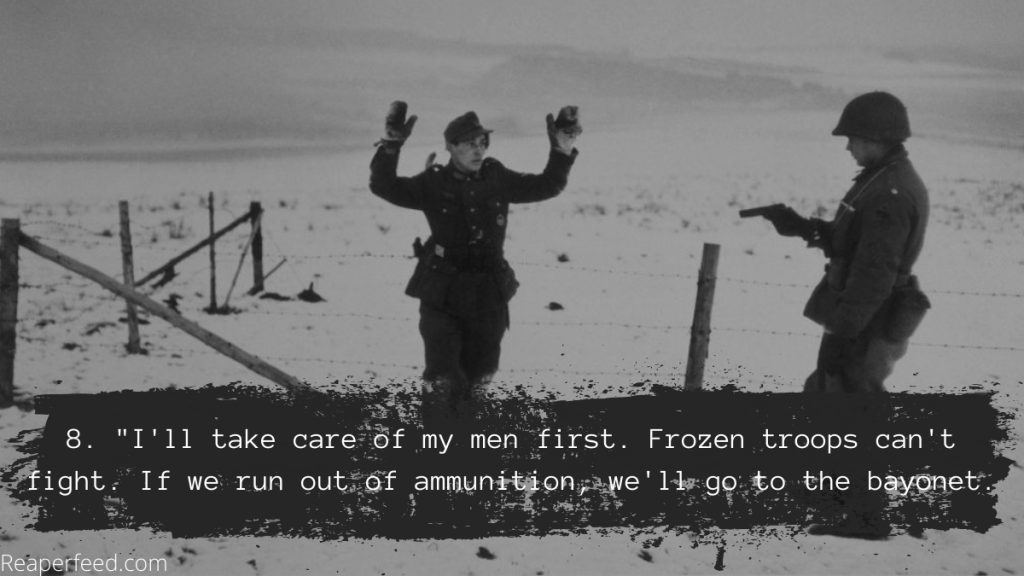 7. Those days in the woods saved my life many a time in combat.
This is an iconic Chesty Puller quote from Max Boot's book: The Savage Wars of Peace. It stems from Chesty Puller recalling his childhood when he was required to trap muskrats before school in order to supplement his mother's low income.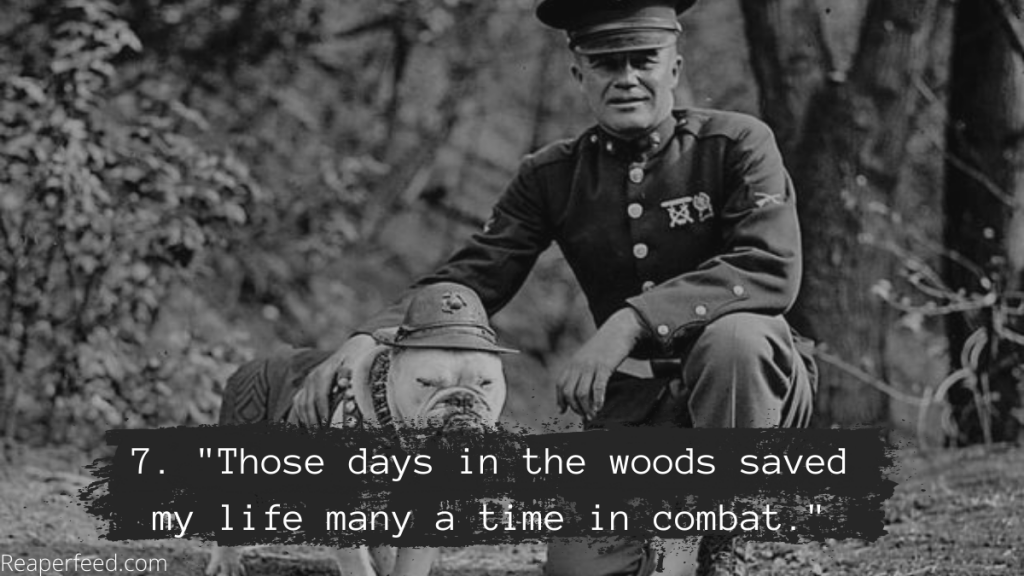 6. We've been looking for the enemy for some time now. We've finally found him. We're surrounded. That simplifies things.
This was a Chesty Puller quote that came from his message sent during the Battle of Chosin Reservoir in the bitter winter of December 1950. It was quoted in Martin Russ' book: Breakout – The Chosin Reservoir Campaign Korea, 1950. The book is well worth a read and details this iconic battle of the Korean War.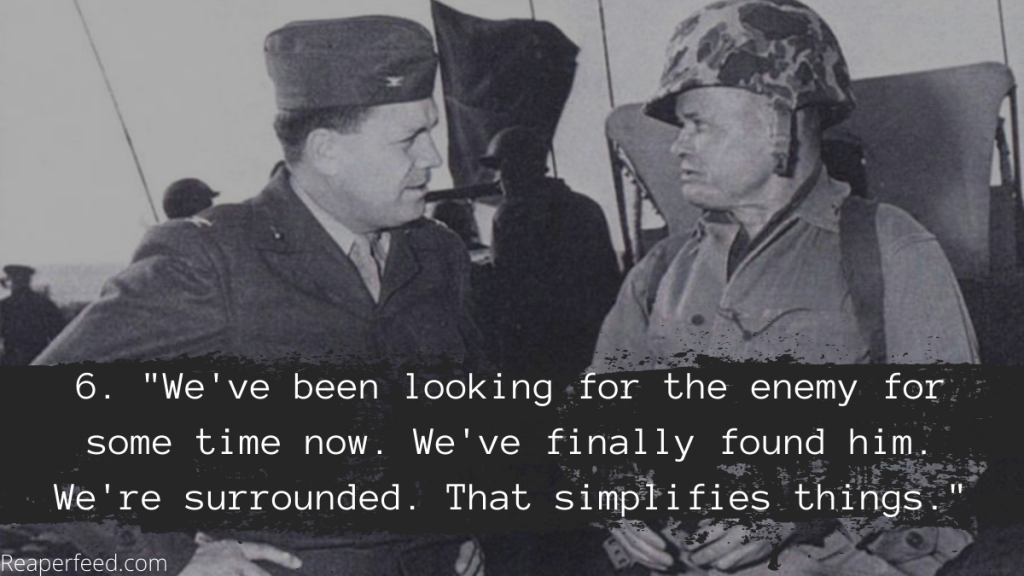 5. "Let 'em get in close. Don't waste ammo. Get your share! Remember, you don't hurt 'em if you don't hit 'em."
This Chesty Puller quote stems from the month before the infamous battle of Chosin Reservoir. It was said whilst Chesty was addressing troops on the accurate use of ammunition, which was in short supply at the time. This is one of the Chesty Puller quotes featured in William Hopkins' book: One Bugle, No Drums: The Marines at Chosin Reservoir.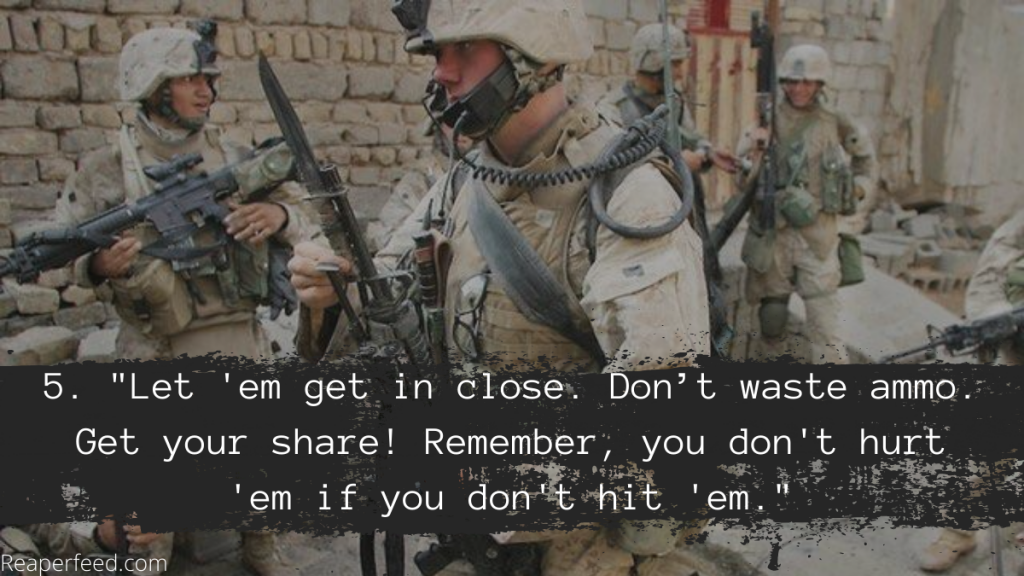 4. "I want to go where the guns are."
When Chesty Puller was asked to give a statement on the reason why he left Virginia Military Institute after his freshman year to enlist in the US Marine Corps. Chesty simply stated: "I want to go where the guns are." This was quoted in George Rawlinson's book: Fox Valley Veterans – A Salute to Hometown Heroism.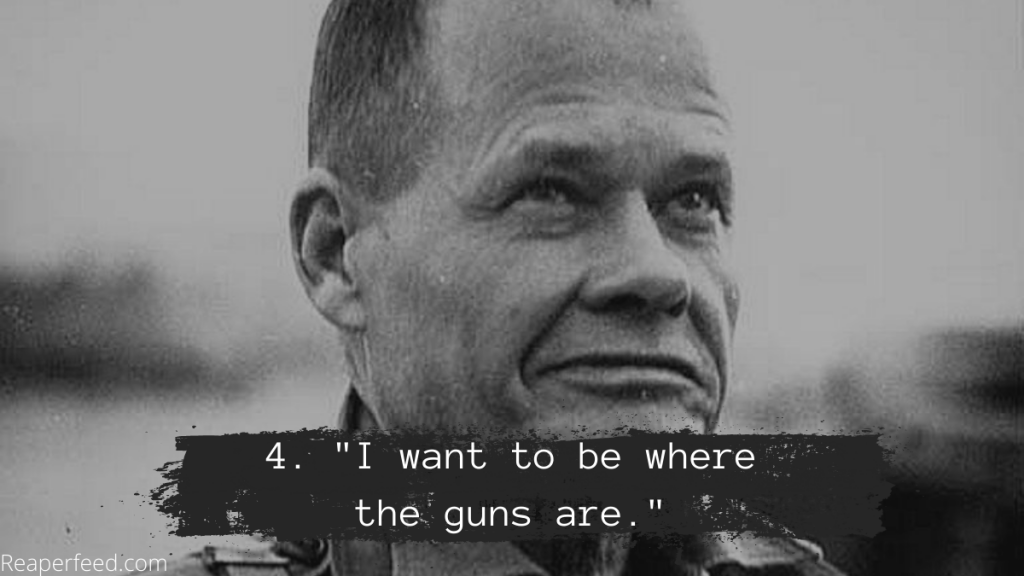 3. "The mail service has been excellent out here, and in my opinion, this is all that the Air Force has accomplished during the war."
This is one of the many unflinching Chesty Puller quotes taken from a letter he wrote to his wife, Virginia Montague Evans, whilst he was operational in the Korean War.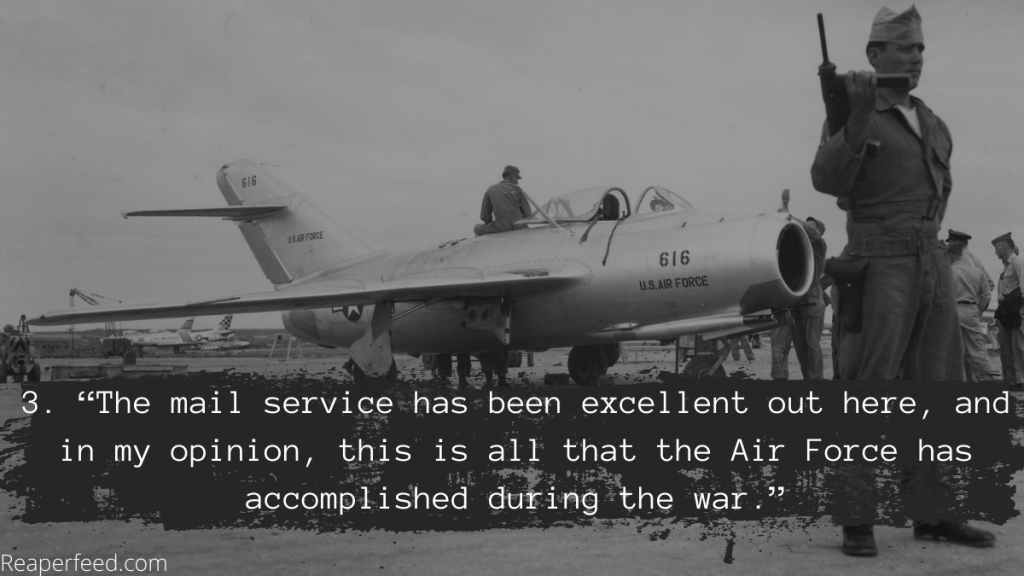 2. "I've always believed that no officer's life, regardless of rank, is of such great value to his country that he should seek safety in the rear. Officers should be forward with their men at the point of impact."
Another of the more iconic Chesty Puller quotes on the importance of U.S. officers leading their men from the front in combat.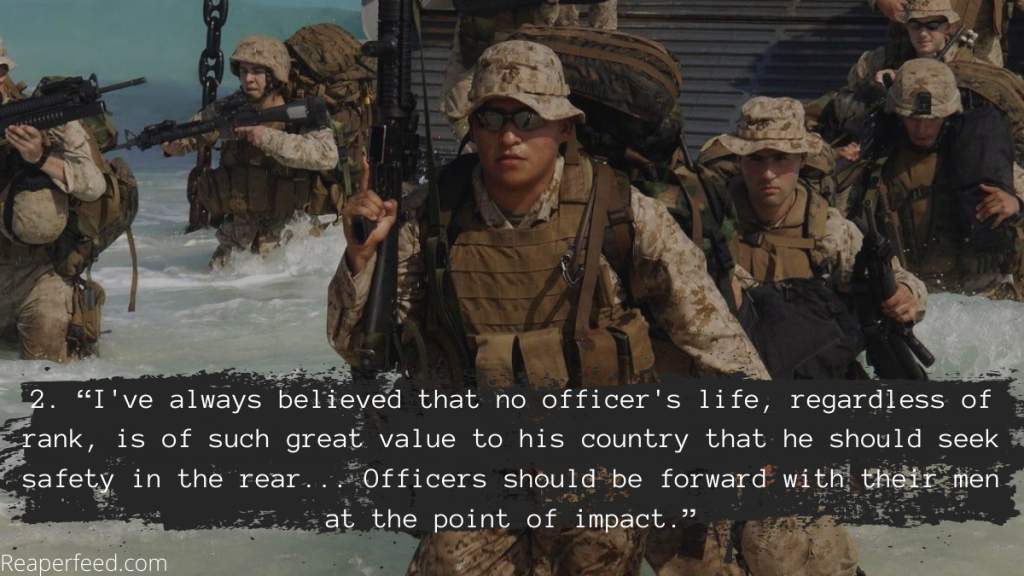 1. "Good night, Chesty, wherever you are!"
To round off our list of the ten best Chesty Puller quotes, we sign off with the common USMC tribute of utmost respect to Lieutenant General Lewis B. "Chesty" Puller who is classed as the Marines' Marine.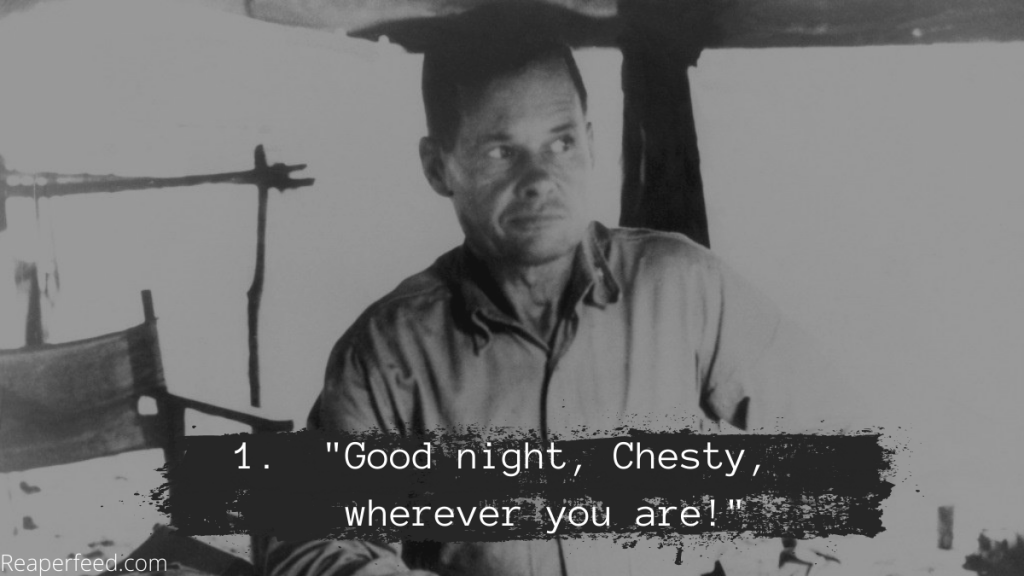 It's clear to see that Chesty Puller was a badass, battle-hardened leatherneck. The Chesty Puller quotes in this article show that his leadership skills were second to none. It's the reason why, to this day, Officers of the United States Marine Corps in the field don't eat until the enlisted men have been served. For an in-depth article on Chesty Puller and his background, check out the excellent article 5 Reasons "Why Chesty Puller is a Marine Corps Legend" on Military.com.