This combat footage comes from the heavily contested line of control or LOC between India and Pakistan. It shows Pakistani troops carrying out a night-time artillery barrage on Indian positions. These Pakistani troops are keeping it very casual, by firing artillery in tracksuits in lieu of traditional military attire.
Tracksuits in modern warfare are far from a rare occurence. These Pakistani troops join the ranks of many forces, both regular and irregular, who have opted for comfort in battle regardless of how bizarre it might look. For example, we recently covered the tracksuit wearing IRA gunmen who appeared during the mid-1990s.
The Line of Control (LOC)
The incident took place along The Line of Control (LoC) which is a military control line between the Indian and Pakistani controlled territories of the former state of Jammu and Kashmir. The LoC is not legally recognized as an international boundary but instead serves as the de facto border. Originally. the LoC was known as the Cease-fire Line, but after the signing of the Simla Agreement in 1972, when it was redesignated as the Line of Control.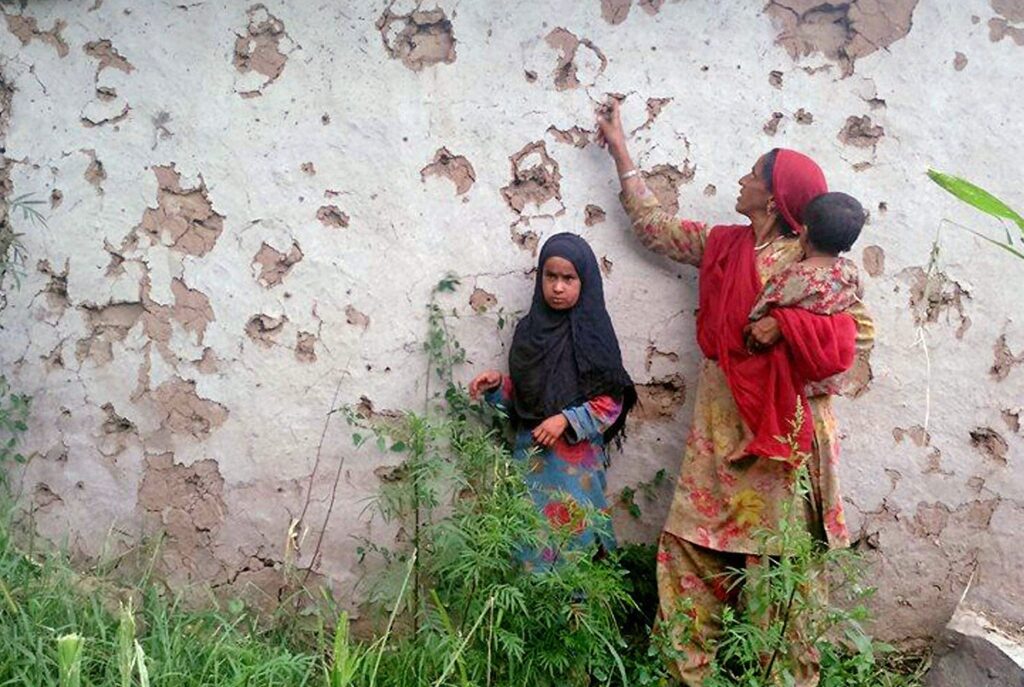 The sector of the LOC which is under Indian control is divided into the union territories of Jammu and Kashmir and Ladakh, while the Pakistani-controlled part is divided into Azad Kashmir and Gilgit–Baltistan. The northernmost point of the Line of Control is known as NJ9842. The India–Pakistan border continues from the southernmost point on the LoC.
Related Pakistan Articles
Another ceasefire line separates the Indian-controlled state of Jammu and Kashmir from the Chinese-controlled area known as Aksai Chin. Lying further to the east, it is known as the Line of Actual Control (LAC).
Former US President Bill Clinton has referred to the Indian subcontinent and the Kashmir Line of Control, in particular, as one of the most dangerous places in the world